ComputerScience.org is an advertising-supported site. Featured or trusted partner programs and all school search, finder, or match results are for schools that compensate us. This compensation does not influence our school rankings, resource guides, or other editorially-independent information published on this site.
Are you ready to discover your college program?
Credit: Qi Yang / Moment / Getty Images
Information security analysts help prevent cyberattacks, keeping company and client data secure. As businesses fight to stay ahead of hackers, the demand for security analysts surges. The Projections Managing Partnership projects a 31.5% increase in information security analyst positions from 2018-2028.
Explore a day in the life of an information security analyst, including responsibilities and workplace environments.
What Is an Information Security Analyst?
An information security analyst protects company data from malicious attacks like malware, phishing, and DNS tunneling. They analyze network traffic to identify threats or security breaches and strengthen the network against future attacks.
Cybersecurity analysts work with other IT members to install and maintain a secure network. For example, they may collaborate with software developers to improve current encryption programs or partner with database administrators to create stronger networks. Security analysts also work with company staff, educating them on new security measures.
While other computer science roles create software or communication networks, security analysts focus on information security. They act as digital detectives, searching for malicious activity.
Aspiring information security analysts often need a bachelor's degree in cybersecurity, computer science, or a related field. Graduates should seek industry certification and general experience in an IT position.
What Does an Information Security Analyst Do?
IBM reported an increase in data breach costs in 2021. One successful cyberattack can cost a company $3.86-4.24 million. Businesses rely on information security analysts to safeguard their data and prevent costly security breaches.
Predicting future cyberattacks can be challenging, especially since hackers constantly develop new strategies. However, detail-oriented individuals with strong problem-solving skills may thrive in this role.
Specific day-to-day security analyst duties vary depending on the hiring company. For example, a cybersecurity analyst working for a nonprofit organization may protect donor information, while a governmental security analyst might create a system network.
Information Security Analyst Responsibilities
Monitor System Networks

Security analysts track network trends and examine data. They look for slight changes that may signal threats. Cybersecurity analysts review unauthorized access to private accounts to determine if the breach was accidental or intentional.

Prevent Cyberattacks

Organizations want to avoid security breaches rather than manage the aftermath. Information security analysts take a proactive role to prevent malicious attacks. They may oversee penetration testing — or simulated cyberattacks — to identify system weaknesses. Security analysts install software or update encryption and firewall programs based on their findings.

Communicate Security Plans

Once security analysts have identified system weaknesses and initiated preventive steps, they must communicate them with the company. They may turn in security reports or train employees to use two-factor authentication. Analysts need good communication skills to explain the staff's role in keeping data safe.

Respond to Cyberattacks

Even with numerous preventive measures, a successful attack can happen. Security analysts should establish a contingency plan to limit damage and expenses. When they detect a breach, cybersecurity analysts must act immediately to restore the information and privacy. They must then develop and implement a stronger security system.

Research New Strategies

Information security analysts must stay updated on the latest IT trends and hacking methods. They should research the newest software and case studies to determine ways to protect their company. Many security analysts seek additional certification and join professional organizations to learn the latest advancements.
Top Bachelor's Programs
Explore programs of your interests with the high-quality standards and flexibility you need to take your career to the next level.
A Typical Day for an Information Security Analyst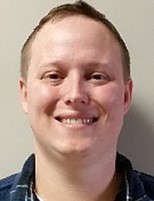 Josh Smith
Cybersecurity Analyst
Josh Smith is a cybersecurity analyst at Nuspire, where he specializes in information systems security. As part of the Security Intelligence and Analytics team, Josh is an expert at identifying cybersecurity trends, analyzing threat actors, and curating operational threat intelligence.
What does a typical day look like as an Information Security Analyst?
An information security analyst will spend much time looking at data within a SIEM or threat intelligence platform to detect malicious activity and determine trending events. Additionally, they may assist in incident response or give intelligence briefings.
What other teams do you work with on a regular basis?
The security operations center, threat hunting team, incident response team.
Do you work in an office or from home (or a hybrid)?
Remote (From Home)
Is there a lot of collaboration in your role? Or is it mostly independent work?
A bit of both. Certain events may require great collaboration, but you may still need to work independently on reports for events or trends.
What's your favorite/most challenging part of the day?
My favorite part of the day is tracking new trending events and being on the "bleeding edge" of cybersecurity. I also enjoy helping clients improve their defensive posture against potential attacks. The most challenging part can be time management. Your day can quickly be changed if an incident happens while you still need to maintain your standard responsibilities.
Where Do Information Security Analysts Work?
Information security analysts can work for any business that stores sensitive data in a digital network. The Bureau of Labor Statistics (BLS) reports the computer systems design and related services industry as the industry's largest employer, hiring 26% of cybersecurity analysts. The finance and insurance sector ranks second, followed by the information industry.
Information security analysts in the three top-paying states earn an annual average salary of over $107,000.
Government bodies like the Cybersecurity and Infrastructure Security Agency also hire many information security analysts. According to the BLS, the Washington, D.C. metropolitan area employs the most security analysts. Other major hiring cities include New York, NY; Dallas, TX; Boston, MA; Phoenix, AZ; and Los Angeles, CA.
The states with the highest information security analyst employment include Virginia, Texas, and California. With the high demand comes more competitive salaries. Information security analysts in the three top-paying states earn an annual average salary of over $107,000.
Information Security Analyst Questions
What are the most challenging responsibilities of an information security analyst?
Information security analysts work in a constantly evolving field. As hackers develop more complex attacks, security analysts must be one step ahead. These professionals continually research the latest IT trends, security measures, and potential threats.
What does a cyber security analyst do daily?
A cybersecurity analyst's daily responsibilities include performing preventive measures, system monitoring, and data analysis. They may also review network activity, looking for potential threats. Other tasks include installing protective software and determining more effective security measures.
Is being a security analyst hard?
Managing an organization's network security might seem hard. Yet, individuals who enjoy problem-solving and analyzing data may find the job gratifying. Relevant education, certification, and experience can prepare individuals to handle any challenge that arises.
Do information security analysts do a lot of math?
All computer science jobs require some math skills. For example, information security analysts use statistics daily to interpret data. They also need to know discrete mathematics to install software, search algorithms for flaws, and test a system's efficiency.
View hand-picked degree programs
Tell us what you'd like to specialize in, and discover which schools offer a degree program that can help you make an impact on the world.