Our mission is to inspire and educate problem-solvers with the data they need to program a better career. We want to show the world that there are many doors to an in-demand technical career.
In support of that mission, we aim to give computer science students, graduates, and professionals — and those considering entering the field of computer science — key resources to start or advance careers in this fast-growing industry.
A little bit about us? We provide:
Degree and program guides
School and program rankings
Student and career resources
Career overviews
Financial aid and scholarship lists
Computer science trends
Continuing education units (CEUs) and continuing education resources
We aim to inspire and educate people to pursue technical career paths and fulfill their potential within the dynamic computer science realm.
Our Editorial Process
We want to save you time and money while you make decisions about your career in computer science.
Wondering about computerscience.org's approach to this? We use several steps in our editorial process:
Interview computer science students and industry professionals
Offer insights and analysis on data from sources such as:
U.S. Bureau of Labor Statistics
National Center for Education Statistics
U.S. Department of Education
Curate and craft content on tech careers, programs, scholarships, and the tech industry
Strive for transparency in our sources so our readers can check information with ease
Work with expert reviewers to make sure our content is precise, specific, up-to-date, thorough, and inclusive
Our team at ComputerScience.org ranks bootcamps and computer science programs and degrees. We use a proprietary rankings' methodology to help you make the best decision for your career.
Editorial Integrity
Our team at ComputerScience.org gives you the resources to start or advance your career in computer science. We provide insights on:
Bootcamps
Degrees
Careers
Continuing education credits
Certifications
Financial aid
Our team includes writers, editors, and reviewers from diverse backgrounds. Contributors to ComputerScience.org have education, training, or professional experience in:
AI
Blockchain
Computer science and engineering
Cryptocurrencies
Cybersecurity
Diversity, equity, and Inclusion (DEI)
Education
Media studies
Psychology
Public relations
Meet Our Team
The dedicated contributors of ComputerScience.org strive to illuminate educational career pathways and promote DEI across the tech industry.
We stay on top of trends, monitor salary and job growth data, and leverage expert insights to craft the content you need to help you make the best decisions for your educational and professional future.
Mitch Jacobson
Principal Editor
Mitch Jacobson leveraged her online undergraduate degree in psychology and marketing from Ashford University to launch her career in content strategy, writing, and editing. Mitch believes in continuing education and professional growth: she recently graduated from the Climate Reality Leadership Corps and is pursuing a certificate in sustainable business and management from UCLA. Whenever possible, Mitch mentors cybersecurity and coding students from Road to Hire's Apprenticeships program.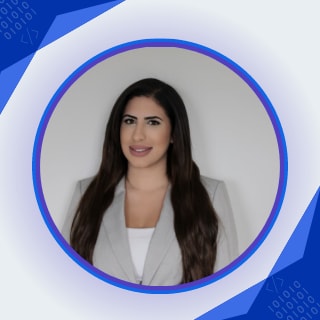 Dana Alqaq
Reviewer
Dana Alqaq is a corporate recruiter in the government sector with a background in IT, cybersecurity, and HR. She holds bachelor's degrees in cybersecurity and business management, and has more than five years of experience in higher education and 15 years of experience in customer service. Based in northern Virginia, Dana stays up to date on changes in the tech industry through educational courses and training programs.
Monali Chuatico
Reviewer
Monali Chuaticois a data engineer at Mission Lane and a data analytics captain at the nonprofit COOP Careers. There, Monali helps new grads and young professionals overcome underemployment by teaching them data analytics tools and mentoring them on their professional development journey.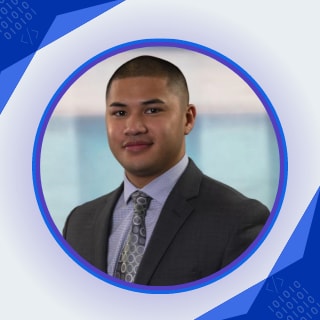 Andrew Lauchengco
Reviewer
Andrew Lauchengco's background is in IT, cybersecurity, and enterprise cloud solution sales. Since starting his career in bringing tech solutions to government and education sectors, he's dedicated his time to workforce education and digital skills training.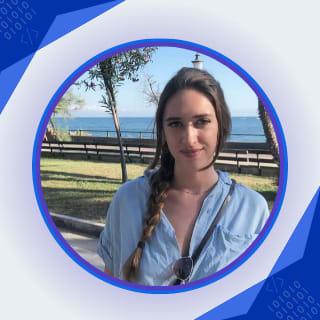 Nina Chamlou
Writer
Nina Chamlou leverages her degree in operations and technology management from University of Portland to write about technology news and careers in an accessible way. She has written about higher education, up-and-coming tech careers, the implications of A.I. on careers, and economic trends.
James M. Tobin, MFA
Writer
James M. Tobin, MFA is a writer, researcher, and editor specializing in student reference and academic research materials related to business, finance, law, technology, and the humanities. He began his professional career in editorial services in 2001 and holds MFA, BFA, and BA degrees in creative writing, journalism, and English literature with an emphasis on research methods.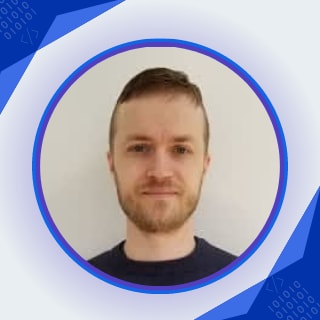 Doug Wintemute
Writer
Doug Wintemute completed his BA and MA in English at York University, graduating summa cum laude and earning academic merit, research, and writing awards at both levels. Since 2014, he has contributed content and editorial work for award-winning digital trade publications, global SEO copywriting projects, and popular online brands.
Our Policies
Advertising Disclosure
We make money when accredited schools advertise certain programs on our site. These accredited schools pay us for referring students to their schools.
If you represent an accredited school or organization, you can visit our Advertise With Us page to find out how to place an ad.
We may also review and recommend books, services, or software. Our editorial staff independently makes these selections. In some cases, if you click on a link, we may earn a small commission.
Review our advertising disclosure, privacy policy, and terms of service pages to learn more.
Diversity, Equity, and Inclusion
At ComputerScience.org, we strive to write content that considers and represents as many different perspectives and life situations as possible.
We write content that celebrates diversity in computer science such as:
Frequently Asked Questions About ComputerScience.org
Is the content on ComputerScience.org written or reviewed by experts?

Yes, our content is written and reviewed by expert contributors with knowledge in computer science, higher education, anti-bias, and cybersecurity.
How does ComputerScience.org rank school programs?

Our team uses four central factors to rank school programs: affordability, academics, reputation, and program availability. In addition, we consider the schools' graduation and retention rates, and their student-to-faculty ratio, among other factors.

Read our rankings' methodology page to learn more about how we determine our rankings.
Do you offer courses in computer science?

No, we rank computer science courses from our school partners and other accredited schools, but we do not offer our own.
What is the privacy policy on ComputerScience.org?

Visit our privacy policy page to learn more about what types of information ComputerScience.org collects and how we protect your privacy.
How can I advertise on ComputerScience.org?

If you represent an accredited school or other organization, you can learn more about advertising with us on our advertise with us page.