ComputerScience.org is an advertising-supported site. Featured or trusted partner programs and all school search, finder, or match results are for schools that compensate us. This compensation does not influence our school rankings, resource guides, or other editorially-independent information published on this site.
Are you ready to discover your college program?
Credit: gilaxia / E+ / Getty Images
Information technology (IT) architects, sometimes called enterprise architects, oversee organizations' technology-related components to improve performance. They create new security systems and architecture, perform risk assessments, and ensure compliance with rules and regulations.
Becoming an IT architect develops in-demand technical skills that can transfer to many other jobs in computer science, opening the door to high salaries.
This guide details what to expect from a day in the life of an information technology architect, including typical job duties, collaborators, and work settings.
What Is the Job Description of an Information Technology Architect?
The job description of an IT architect primarily relates to helping companies manage and organize their technology departments with an emphasis on security architecture. This high-level occupation requires advanced technical skills to see the big picture of how technology can help businesses meet their goals.
IT architects may work with other tech workers like computer and information systems managers and network and computer system administrators. They also seek new solutions to make hardware and software upgrades.
Information technology architects typically possess bachelor's degrees in information technology management or computer science-related fields. Many employers prefer candidates with master's degrees and/or relevant professional certifications.
What Does an Information Technology Architect Do?
People who might thrive in an IT architect role include analytical problem-solvers with good organizational, project management, and communication skills. Crucial hard skills include advanced expertise in IT management, systems architecture, and IT infrastructure and security.
IT architects are responsible for planning, designing, and implementing new security systems and architecture. They assess security risks, ensure compliance, and oversee hardware upgrades and troubleshooting. Their role requires them to keep up with new technological developments.
As they gain experience, some IT architects can advance to roles like information technology manager, IT director, or computer and information systems manager. Keep reading to learn more details about some of the key daily responsibilities of an information technology architect.
Daily Responsibilities for an IT Architect
Create New Security Systems and Architecture: The foundation of an IT architect's job includes designing new types of security hardware and software. These efforts include making plans, testing prototypes, implementation, and assessment.

Assess Security Risks: IT architects assess and predict security risks. They determine how future needs may change their organization's risk factors and make recommendations for mitigating risk. Risk assessment can sometimes uncover problems or potential problems that require troubleshooting.

Ensure Compliance: A day in the life of an information technology architect frequently includes making sure that their projects meet legal and regulatory standards. If they make a compliance-related mistake, it can greatly cost their organization.

Hardware Upgrades: These updates help systems and networks work more efficiently, effectively, and securely. Depending on the work environment, an IT architect may perform hardware upgrades themselves or manage other tech professionals.

Research New Technologies: Information technology architects need to stay up to date on relevant developments in their field. They conduct research into new technologies by attending workshops and webinars, subscribing to professional publications and listservs, and meeting with technology vendors to learn about new products.
The Day to Day for an Information Technology Architect
The day to day in information technology architecture varies depending on employer, industry, specialization, and position. The sample timeline below gives an idea of what to expect on an IT architect's typical day.
9 a.m. Get to the office and respond to emails.
9:30 a.m. Look over notes and prepare for a meeting/presentation on a plan for a new information technology architecture project.
10 a.m. Give a presentation about plans for a new IT architecture project. Receive feedback from the computer and information systems manager and discuss if the project meets the needs of the organization. Incorporate feedback into the plan.
12-1 p.m. Lunch out with the IT department.
1-3 p.m. Troubleshoot problems with the organization's IT architecture and complete a hardware upgrade.
3-6 p.m. Attend a professional development webinar on a current issue in information technology architecture.
6 p.m. Leave for the day after looking at tomorrow's schedule.
Where Do IT Architects Work?
A day in the life of an information technology architect varies depending on employer, location, and sector. The computer systems design, telecommunications, and management industries employ large numbers of information technology architects. Similarly, the insurance industry and educational services sector also employ many IT architects.
Geographic location affects the number of job opportunities for information technology architects. California, Texas, and New York offer the most openings in this field, followed by Virginia and Colorado. Metropolitan areas typically provide more job opportunities for information technology architects than rural ones.
Location also affects the demand for specializations and average salaries. States with the highest annual mean wage for computer network architects (a similar career with BLS data) include New Jersey ($139,990), Rhode Island ($138,530), and Delaware ($137,040).
Professional Spotlight:
Mithun Tonse, Director of Architecture, Liberty Mutual Insurance
What's a typical day like for you?
In my role as a director of architecture, most of my time is spent on strategy formulation and execution, coaching and mentoring my team, and eliciting feedback from my team and peers. I also work closely with technology partners across Liberty Mutual to understand how some of their planned initiatives might influence the work that my team is driving.
What other teams do you work with on a regular basis?
My team of architects is federated across multiple agile product delivery teams across multiple domains. So, I end up working closely with the domain leaders to whom my architects are aligned and also work closely with other cross-domain teams like our cloud and infrastructure engineering, engineering enablement, and data platforms
Is there a lot of collaboration in your role? Or is it mostly independent work?
In my role, I would say collaboration is 90% of the time. It takes a lot to build a customer-focused technology product that delivers business value. This involves working with the business team during strategy formulation, working with the technology teams during solution design and development, and working with cross-functional teams to ensure delivery teams have the right support at the right time to deliver a quality product.
The ability to collaborate is critical if you want to be effective as an architect. One of my peers often quotes, "If you want to go fast, go alone. If you want to go far, go together." In Architecture, our goal is to go far by bringing everyone along.
"I consider the job of an IT architect to be one of the most fulfilling jobs because you get to be a change agent for good at a macro level."
---
Mithun Tonse, Director of Architecture, Liberty Mutual Insurance
Do you work in an office or from home (or a hybrid)?
A mix of both through a hybrid approach. As a team, we are looking to hold high-impact events like quarterly planning, department team meetings, and strategy formulation sessions in-person because we realize the in-person interaction during these types of events is invaluable.
What's your favorite part of being an information technology architect? The most challenging part?
My favorite and challenging parts are the same — managing through differing opinions or approaches on the path to making an architecture or technology decision.
In software development, there are multiple technology options to address an opportunity — it's like a puzzle. During the architecture and design phase, you hope to have multiple options being expressed because this helps everyone understand different approaches and ultimately helps the team arrive at better-quality architecture. It's through the process of talking through the pros and cons of each option that makes us and the output stronger because we've considered the problem from all angles.
Any other insights about your day to day as an IT architect that may help people considering this career path?
Architects ride the "Architect Elevator," a term coined by Greg Hohpe, an eminent and globally recognized industry leader in the field of enterprise architecture. The Architect Elevator connects the architect with the engine room, where the engineers are building business-centric technology products, to the executive room — where long-term strategic decisions are formulated.
So, Architects play an important role in connecting the organization. This also calls for the architects to have the ability to communicate and message appropriately based on their audience. Just based on the nature of their role, an architect can truly be a force for driving positive impact.
For whom do you think this career is a good fit? Why?
This is the job for you if you have a passion for:
Working closely with a wide range of people
Being an active listener, understanding the needs of those around you, background context, and what is driving their opinions
Big picture problem-solving
Continuous learning
I consider the job of an IT architect to be one of the most fulfilling jobs because you get to be a change agent for good at a macro level.
Thank you for giving me your time to go through my thoughts above. I wish you all the best in your career journey.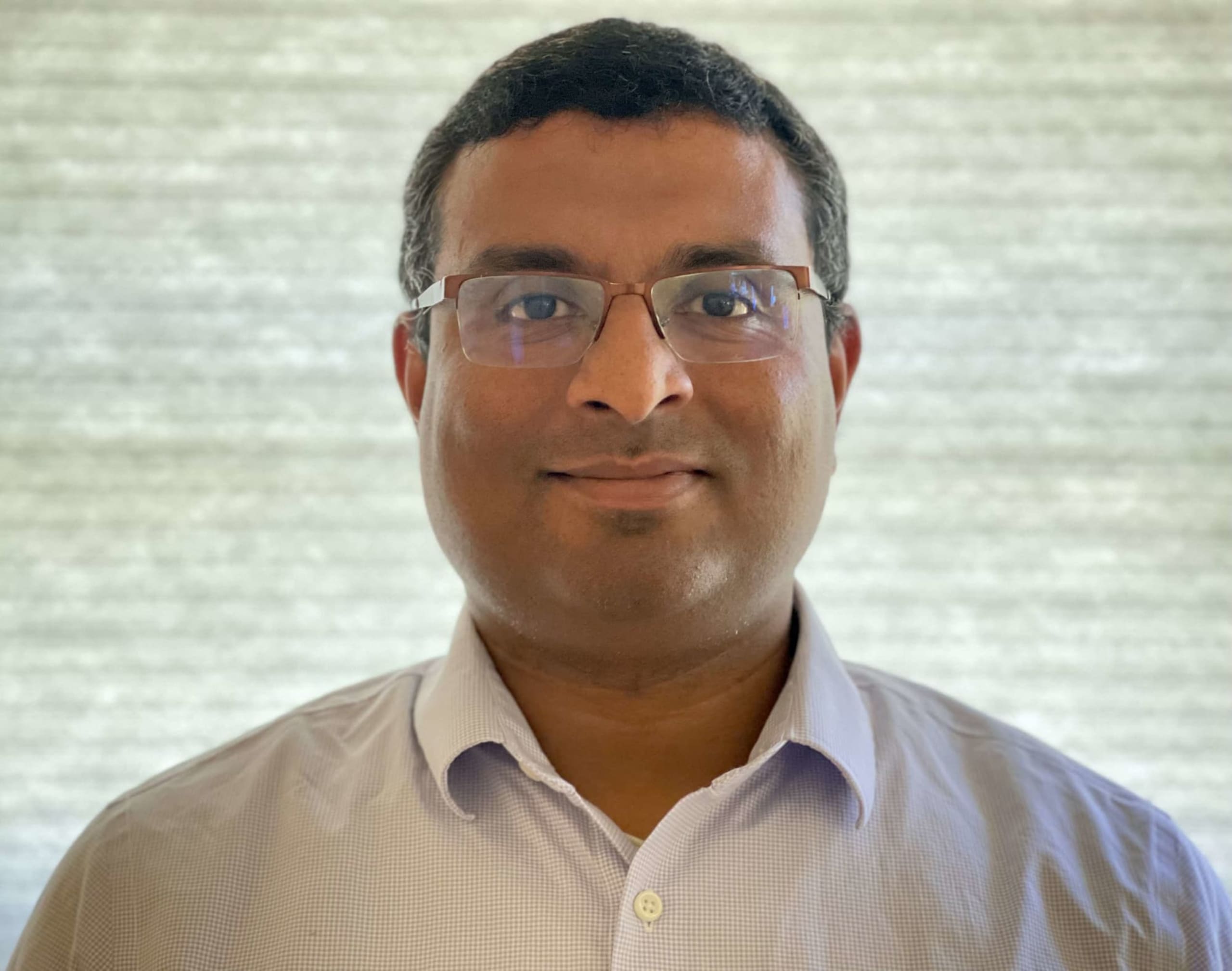 Mithun Tonse
Mithun Tonse is a director of architecture at Fortune 100 insurer Liberty Mutual Insurance. A lifelong learner, he received his bachelor's in computer engineering from University of Mumbai, India, has a master's in computer information systems from Boston University, and received an MBA from the University of New Hampshire.
With more than 20 years of experience in architecting and building enterprise-scale software solutions, Mithun's passion is rooted in solving complex business problems by working collaboratively with technology and business teams.
His professional journey has taken him from a software engineer to a senior architect and now to director of architecture. It's through that day-to-day, hands-on experience that prepared Mithun for the director of architecture role, where he leads a team of engineers and architects.
FAQ About the Day to Day of Information Technology Architecture
What does an information technology architect do every day?
A day in the life of an information technology architect may include creating plans for new security architecture, conducting a risk assessment, or sitting in on meetings and giving presentations.
How many hours do IT architects work?
IT architects typically work 40-hour weeks as salaried employees. They may occasionally work longer hours when troubleshooting or working on specific projects.
What makes a good IT architect?
It takes good communication, analytical, and problem-solving skills to succeed as an IT architect. Information technology architects also need experience with systems architecture, IT management, and cloud computing.
Is the day to day of information technology architecture stressful?
Working to meet expectations on technology products can make an information technology architect's day to day stressful. The need to change course on IT architecture midway through a project can be challenging, especially with deadlines looming.
View hand-picked degree programs
Tell us what you'd like to specialize in, and discover which schools offer a degree program that can help you make an impact on the world.