Are you ready to discover your college program?
Credit: gorodenkoff / iStock / Getty Images Plus
A subfield of computer science, data science is the study of large quantities of data.
A relatively new and quickly growing field, data science offers excellent career opportunities. Glassdoor ranks data scientist as the third best job in the U.S. for 2022, citing high job satisfaction, top salaries, and abundant job openings.
This page explains how to become a data scientist. We cover experience and education requirements, look at certifications and job search strategies, and outline the steps to become a data scientist.
What Is a Data Scientist?
New technologies help organizations easily collect large amounts of data. But, they often do not know what to do with this information. Data scientists use advanced methods to help bring value to data. They collect, organize, visualize, and analyze data to find patterns, make decisions, and solve problems.
Data scientists need strong skills in programming, data visualization, communication, and mathematics. Typical job responsibilities include gathering data, creating algorithms, cleaning and validating data, and drafting reports. Nearly any organization can benefit from the contributions of a trained data scientist. Potential work sectors include healthcare, logistics, and banking and finance.
What Education Do Data Scientists Need?
Education requirements for data science professionals vary by position, employer, and industry. Data scientists typically need at least a bachelor's degree in computer science, data science, or a related field. However, many employers in this field prefer a master's degree in data science or a related discipline.
Data analysts and data engineers usually need a bachelor's degree. Becoming a data scientist or computer and information research scientist usually requires a master's.
Some data science professionals hold a mix of education levels. For example, someone might earn a bachelor's in computer science and complete a data science bootcamp. Or, they might complete a bachelor's in an unrelated field and then earn a master's in data science.
In general, career opportunities and salaries increase as people earn higher degree levels. A graduate degree can also help job applicants stand out from candidates with just a bachelor's.
How Much Experience Do Data Scientists Need?
Data scientist requirements for professional experience depend on the role and workplace. In general, data scientist positions are not entry-level jobs. Successful candidates need some relevant experience.
Before becoming a data scientist, some people start out in related information technology positions. These stepping-stone roles may include data analyst, market research analyst, or data engineer.
Data science degree programs and bootcamps often include internships, fellowships, and capstone projects. These experiences provide hands-on practice that can help graduates land a job offer. Some employers let job applicants substitute education for experience, or vice versa.
Professional Certifications
Professional certifications are not a requirement for becoming a data scientist. However, a certification can help you stand out and show your expertise to potential employers. Getting certified can help you earn a higher entry-level salary and open the door to more career advancement opportunities.
In some cases, a data science certification may persuade an employer to hire someone who does not meet all of a job's stated education or experience requirements.
How Do I Become a Data Scientist?
There is more than one way to enter the data science field. Data scientist requirements differ by employer, industry, and location. Aspiring professionals can meet data scientist job requirements in various ways.
The typical process to become a data scientist includes at least a four-year college degree in computer science, data science, or a related field. Many data scientists also pursue graduate education, professional certifications, and bootcamps.
Most data scientist jobs require some relevant professional experience. Students can gain experience while still in school through internships, capstone projects, and fellowships.
Below, we outline in detail some of the steps to become a data scientist.
Steps to Becoming a Data Scientist
Several paths can lead to a career as a data scientist. Below, we list the steps to become a data scientist based on different paths.
Bachelor's Degree Path
Earn a bachelor's degree. Most data science jobs require at least a four-year bachelor's degree. Consider majoring in data science, computer science, or mathematics. Take classes in computer science, business, and statistics.
Complete an internship. Getting internship experience develops career-relevant skills and can lead to job offers.
Pursue professional certifications. Earning a professional certification is not required for becoming a data scientist, but it can help you prove your skills to potential employers.
Get entry-level professional experience. Apply for jobs like data analyst, data engineer, and market research analyst. Spending several years developing your skills can lead to better job opportunities in the future.
Data Science Bootcamp Path
Earn a bachelor's degree in any field.
Complete a data science bootcamp. Data science bootcamps provide intensive career training in less time than most traditional college programs. You may need to complete prerequisites before starting a bootcamp.
Complete an internship.
Pursue professional certifications.
Master's Degree Path
Earn a bachelor's degree in any field.
Earn a master's degree in data science. Data science master's programs usually take 1-2 full-time years to complete.
Professional Spotlight: Interview with a Data Scientist
Why did you choose to become a data scientist?
Prior to data science, I was a professor. But I (and many of my fellow young Ph.D.s) gradually realized that the academic job market has serious problems that prevent it from absorbing and properly utilizing all of the talented candidates who are getting their doctorates. Data science offers a way for people with strong mathematical and statistical backgrounds to apply their industry knowledge and research acumen to problems in the private sector in a much livelier job market (also for substantially better pay than is offered in academia). I also felt that data science, as a fast-growing, dynamic field, would allow me to expand my skills and insights faster than in academia.
Can you describe your path to a career in data science?
My first problem once I decided to switch careers was how, exactly, to transition. While I was highly educated, I had no specific certifications or qualifications that many jobs were looking for. That is why I chose to enroll in The Data Incubator. The Data Incubator specializes in taking candidates with strong academic backgrounds and helping them to learn how to conduct and communicate data science effectively in the private sector. They also help to match their students with prospective employers, which enabled me to get my first job in data science at Cova Strategies (which later transitioned to a role at NNData as senior data scientist).
What are some high and low points for this career? What challenges might a data scientist face?
While I am likely not in a good position to comment on career highs and lows (I have not been in data science for that long), I can say that the biggest challenge I faced in data science was believing myself to actually be qualified. Even after getting my first data science role, I felt much of the same imposter syndrome that plagues many people, especially those coming from academia.
What type of person does well in this role?
People who have a strong grasp of mathematics and statistics and can learn and apply new techniques rapidly. Data science is a rapidly evolving field; methods change, new techniques develop, and there is always something relevant to discover, understand, and integrate into new or even existing projects. No one can stay informed on every topic, so there will inevitably be times when you have to learn on the fly to use the latest or best techniques to solve a problem.
What advice do you have for students considering a career in data science?
First, as I mentioned earlier, data science is much more an exercise in mathematical and statistical reasoning than anything else, so don't neglect your mathematics! Second, be prepared to be a pioneer. While many people have attempted to solve almost any problem (Stack Overflow is proof of that), few have likely tried to solve the problems you will be facing with the exact intention that you have. Be prepared to combine solutions together, modify code, or apply technologies in ways they may not have been initially intended. That's what makes data science into a "data art," and that's what makes it fun! Third, especially if the student is coming from a graduate program, know your value. If you have (or are about to have) a Ph.D., you probably know something! You are more qualified than you likely give yourself credit for, and should not let yourself forget that. Finally, getting your foot in the door in any industry can be hard. Try and find some certification program, course, or something that signals to companies that you are serious and able to apply your skills to meet their needs. Beyond that, just remember that, like any career, a career in data science is a journey. Be prepared for the unexpected and to find your ideal niche in a company (and the wider industry) where you may not initially expect.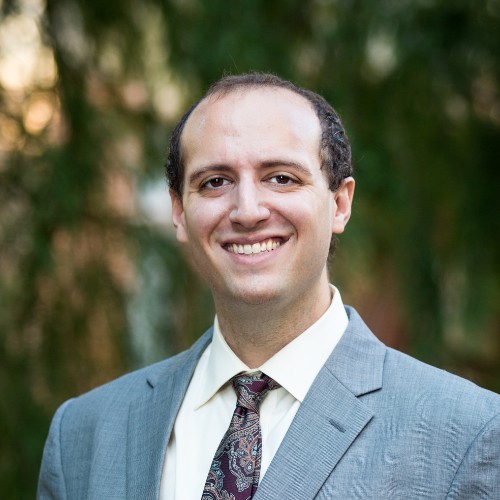 Andrew Graczyk, Ph.D.
Dr. Andrew Graczyk is a graduate of The Data Incubator. He also earned his Ph.D. in economics from the University of North Carolina at Chapel Hill in December 2017. His research specialties in game theoretic modeling, Bayesian statistics, and time series analysis allowed him to synthesize novel models to capture adverse incentives responsible for behavior that other models struggle to explain. Prior to his career in data science, he developed experience working with a wide variety of data and topics from asset bubble formation to housing markets to environmental regulation and agriculture. As a senior data scientist at NNData, Dr. Graczyk applies his multifaceted experience with data and theory to create robust, flexible, and holistic solutions to problems using cutting-edge machine learning and statistical techniques.
The Job Hunt
Places to look for data scientist positions include professional organizations, job fairs, and networking opportunities at annual conferences. Ask for job leads from mentors, alumni associations, and former supervisors and colleagues. Current students and recent graduates can apply for paid and unpaid internships to gain professional experience.
You can also search for openings on job boards. Below, we highlight five of the top job boards for the data science industry.
Questions About Data Science Requirements
---
Is data science a good career?
Yes, data science offers promising career paths. It is a fast-growing and relatively new field with higher-than-average salaries. The Bureau of Labor Statistics projects above-average job growth for many data science careers, including operations research analysts and computer and information research scientists.
Do data science jobs pay well?
Yes. Data scientists can earn significantly more than the average worker. The Bureau of Labor Statistics reports that data scientists earned a mean annual salary of $108,660 as of May 2021.
What are the education requirements for a data scientist?
Minimum education requirements for data science professionals usually include a bachelor's degree. Many data scientist positions require or prefer applicants with a master's degree in data science, computer science, or a relevant field.
How can I become a data scientist?
Various paths can prepare students for a data science career. The steps to become a data scientist may include earning a bachelor's degree, gaining work experience, and completing a professional certification. Many data scientists earn a master's degree or attend a bootcamp.
Take the next step toward your future.
Discover programs you're interested in and take charge of your education.