Coding bootcamps can help prepare students for in-demand tech jobs, developing practical, tech skills during a short period of intensive training. People may choose bootcamps because of their shorter time commitment and skills-based focus.
Coding bootcamp costs can vary based on program type and length. A 2017 RTI Press Report indicated that the typical price for a full-time bootcamp ranges from $7,500-$13,950. Career options for coding bootcamp graduates may include software developers, web developers, and programmers.
Bootcamps offer various payment options, including income share agreements (ISAs), which let students enroll with little or no up-front costs. In this guide, we explain how an ISA usually works, discuss the pros and cons of choosing an ISA, and cover other bootcamp payment options.
What Is an Income Share Agreement?
An income share agreement is a type of loan that students can use to pay for a coding bootcamp. ISAs create binding contracts between bootcamp providers and participants. In exchange for receiving funding, recipients agree to pay a fixed percentage of their future income for a set period of time.
The ISA repayment amount is capped at a certain number, but it may be more than the original borrowed amount. ISAs may appeal to students who can not afford to pay for a coding bootcamp upfront or who do not qualify for other types of funding.
Though ISAs differ from traditional loans in key ways, the Consumer Financial Protection Bureau still considers ISAs student loans. ISA terms vary widely from one bootcamp to another, so read the fine print carefully. Unlike traditional student loans, which the federal government regulates, ISAs are an unregulated financial product.
Keep reading for a breakdown of what to look for when considering an ISA.
Top Online Programs
Explore programs of your interests with the high-quality standards and flexibility you need to take your career to the next level.
ISA Components
Initial Down Payment: Some income share agreements let students pay zero upfront. Others require a down payment with amounts that vary from $100 to several thousand.
Minimum Salary Threshold: Sometimes called the salary floor, this is the lowest amount you can earn while still being required to make monthly payments.
Income Share Percentage: This refers to the percentage of your income you must pay each month. Income share percentages vary but can range from 10%-15% or more.
Payment Cap: This is the maximum amount a student will make in ISA payments. ISAs usually base a payment cap on how much money the student received. Be wary of ISAs with payment caps above two times what you borrowed or those with no cap.
Repayment Term: This refers to the length of the ISA contract. Terms may vary from 2-10 years.
Sample ISA Terms

| Provider | Initial Down Payment | Minimum Salary Threshold | Income Share % | Payment Cap | Repayment Term |
| --- | --- | --- | --- | --- | --- |
| | $2,950 | $50,000 | 14% | $40,000 or 48 payments | 95 months |
| | $0 | $40,000 | 14% | $30,100 or 48 payments | 60 months |
| | $100 | $33,000 | 9.8% | $18,560 or 48 payments | 120 months |
| | $0 | $12,000 | 15% | $15,000 | N/A |
ISA terms differ by bootcamp. These differences can cause substantial financial impacts on graduates. For example, the upper limit to what students pay starts at $15,000 but can go up to $40,000, depending on ISA terms.
Some providers require no upfront payment. In other cases, students must offer an initial down payment of almost $3,000. The minimum salary threshold, income share percentage, and length of repayment also can vary significantly.
Pros and Cons of Income Share Agreements
Income share agreements offer both pros and cons. Below, we discuss some of the potential benefits and drawbacks of an ISA.
Pros
ISAs reduce your upfront costs:
Income share agreements can provide greater access to training and education for students who can not afford to pay bootcamp costs upfront. ISAs offer a solution for learners who run out of money for their education after using all of their personal funds or financial aid. Some bootcamps may still require a small deposit.
ISAs are relatively easy to secure:
Learners can typically qualify for ISAs more easily than they can for traditional student loans. This improves bootcamp accessibility for low-income people and those with poor credit or other barriers to traditional financing. The application process for ISA is typically simple compared to traditional loan applications.
ISAs create an incentive for student success:
Income share agreements may spur bootcamps to try harder to help graduates find jobs since the tuition will only get repaid if graduates earn salaries. This may encourage bootcamps to focus on providing job development resources and assistance, preparing students with relevant career skills, and arranging job placement programs.
Cons
ISAs are a fairly new, currently unregulated product:
Unlike many other financial products, ISAs are not regulated. They have not been around as long as more established options like loans. This may make ISAs riskier than traditional loans.
ISAs may result in higher overall costs:
Income share agreements can result in students paying more for their education than if they had paid in full at the start of the program. Read your contract closely to understand the ISA terms, especially the payment cap. Some ISA payment caps result in students paying more than twice the original cost of the bootcamp only a few years after completion.
ISAs come with a lot of fine print:
Make sure to read the fine print of any income share agreement to know what you are getting into. Students need to understand details like payment responsibility if they withdraw from the program, grace periods, and how much they will actually end up paying for their bootcamp experience in the end. Ensure you can answer important questions like what will happen if you're unemployed during the repayment period or take time off work to start a family?
Qualifying for Income Share Agreements
To qualify for an income share agreement, students must enroll with a participating coding bootcamp, attend a college that offers an ISA, or meet the eligibility requirements of a private ISA lender. Common eligibility criteria may include meeting minimum projected future income expectations.
It is relatively easy to get approved for an ISA through a coding bootcamp. Qualifying for an ISA does not require a minimum income or credit score. To apply for an ISA, learners typically need to submit information about their projected future income and area of study.
Once bootcamp graduates secure a job and start to make ISA payments, they may need to submit documentation of their position and income.
Top Online Programs
Explore programs of your interests with the high-quality standards and flexibility you need to take your career to the next level.
Other Ways to Pay For a Bootcamp
ISAs are just one way to pay for a bootcamp. Other funding options include paying upfront, public and private student loans, and deferred tuition. The right type of financing varies by student and depends on your current financial resources and income, credit status, field of study, and projected income.
Students who are high earners soon after graduation may end up paying more for a bootcamp with an ISA than with a traditional loan. Yet, an ISA can offer a more manageable monthly payment for graduates who start earning a lower-than-expected salary.
Other ways for students to pay for bootcamps include scholarships, grants, GI Bill® benefits, and employer-paid tuition.
ISAs vs. Deferred Tuition Plans
Income share agreements and deferred tuition plans offer similar benefits, but there are also key differences. The main advantage of these types of financing is less upfront cost to students. ISAs and deferred tuition plans both give learners money to pay for their education and require repayment after graduation.
While ISAs require repayment of a percentage of a graduate's salary for a set period of time, deferred tuition plans require repayment of a fixed amount of tuition. Deferred tuition does not connect required payments to the student's income or job status.
Questions About Income Share Agreements
---
Do income share agreements have eligibility requirements?
Yes, income share agreements have eligibility requirements. To qualify, students typically must enroll in a participating coding bootcamp and have a minimum projected future salary after graduation.
Are income share agreements the same as loans?
Although they have different terms and characteristics than a traditional student loan, an income share agreement is a type of private education loan according to a 2022 consent order from the Consumer Financial Protection Bureau.
Do income share agreements expire?
Yes, income share agreements expire at the end of the repayment term outlined in the contract. Repayment terms vary but may range from 60 to 120 months.
What other options do I have to pay for my education?
An income share agreement is just one funding option for your education. Other possibilities include traditional public or private student loans, scholarships, and grants. Students can also explore financing options using GI Bill funds and employer tuition assistance programs.
GI Bill® is a registered trademark of the U.S. Department of Veterans Affairs (VA). More information about education benefits offered by VA is available at the official U.S. government website at https://www.benefits.va.gov/gibill/.
Reviewed by: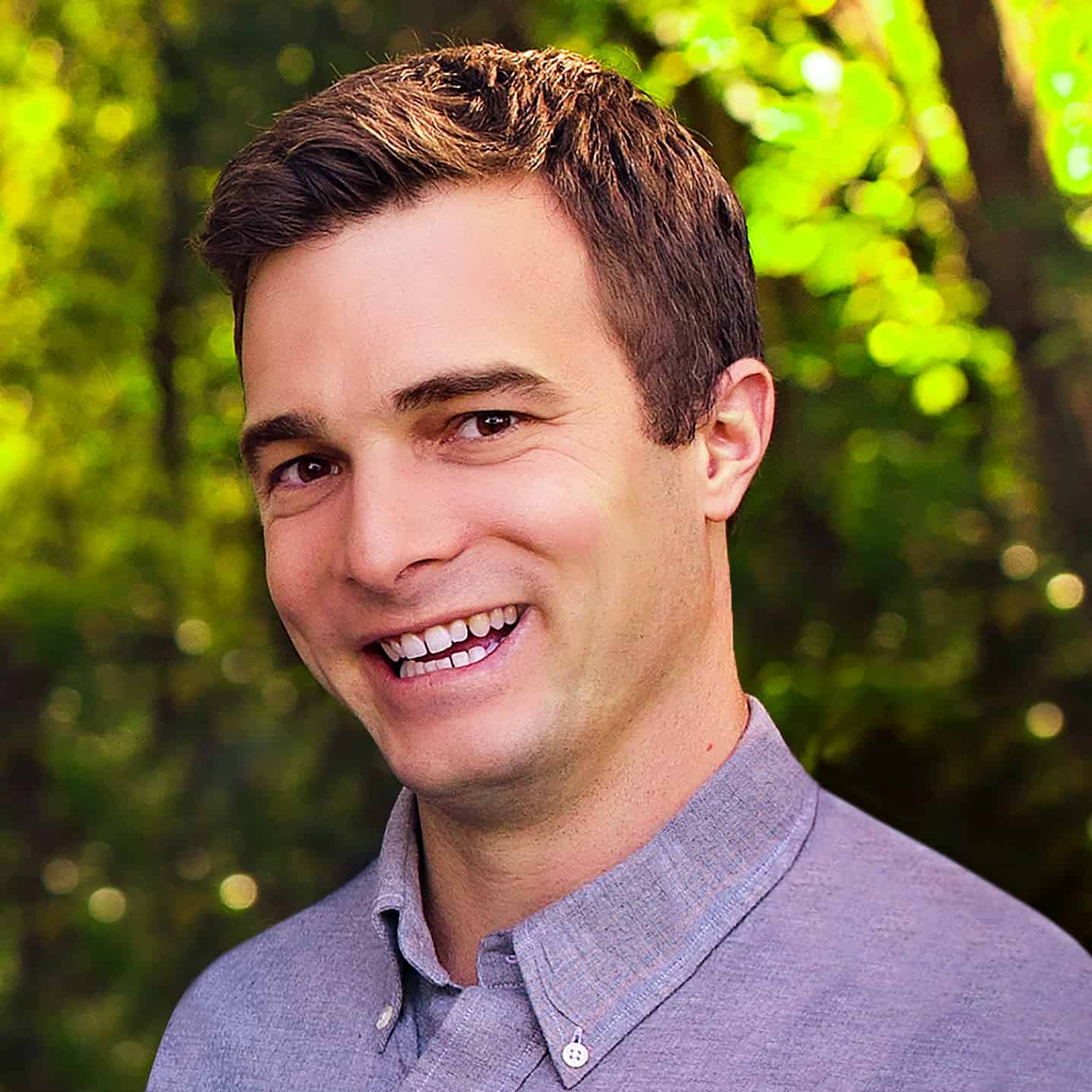 R.J. Weiss
R.J. Weiss is a certified financial planner and current CEO of the financial education company The Ways To Wealth. Weiss has worked with clients across a variety of fields, including insurance planning, investment planning, income tax planning, and retirement planning. The Ways To Wealth teaches the fundamentals of financial planning to hundreds of thousands of monthly readers.
R.J. is a paid member of Red Ventures Education's freelance review network.
Page last reviewed May 13, 2022
Take the next step toward your future.
Discover programs you're interested in and take charge of your education.