ComputerScience.org is an advertising-supported site. Featured or trusted partner programs and all school search, finder, or match results are for schools that compensate us. This compensation does not influence our school rankings, resource guides, or other editorially-independent information published on this site.
Are you ready to discover your college program?
Credit: Andrii Lysenko / iStock / Getty Images Plus
Computer forensics investigators help law enforcement gather, preserve, and examine digital evidence related to criminal investigations. In addition to collecting evidence, digital forensics investigators communicate their findings by testifying in court cases and writing reports.
These professionals are at the forefront of an evolving landscape, constantly updating their understanding of new technologies and how they can be used to break laws.
Consider a career in computer forensics if you have an interest in cybersecurity and forensics. Find out where computer forensics investigators work as well as their day-to-day duties to decide whether this career is right for you.
What Is a Computer Forensics Investigator?
Computer forensics began as a field in the 1990s, when the FBI realized the need for new standard operating procedures to handle digital evidence. Computer forensics investigators use a mix of forensics and cybersecurity skills to find relevant digital evidence, analyze how the evidence supports ongoing investigations, and document their findings.
These professionals often find work in law enforcement agencies and state governments. Corporations also hire computer forensics investigators to help protect intellectual property or investigate fraud and security breaches.
Most computer forensics positions require at least a bachelor's degree in information technology, computer forensics, criminal justice, or a similar field. These jobs typically also require several years of experience, though earning an advanced degree may help applicants without relevant career history qualify for these roles.
What Does a Computer Forensics Investigator Do?
Computer forensics investigators collect and analyze digital evidence related to investigations. They document their findings with reports and may testify in court. As they gain experience, they can manage other computer forensics investigators or take on other responsibilities.
Computer forensics investigators work with law enforcement, legal staff, and IT specialists. They may work long hours or weekends to meet investigation-related deadlines. Because the material they gather is connected to digital crimes, they may come across sensitive or inappropriate information.
Computer forensics investigators need time management, attention to detail, and written and oral communication skills. Find out more about their daily responsibilities in the list of job duties below.
Main Duties and Responsibilities
Collect Digital Evidence
Computer forensics investigators collect evidence from devices like phones and computers.
---
Analyze Digital Evidence
These professionals analyze the evidence they gather to determine its relevance to ongoing legal cases.
---
Report Their Findings
Computer forensics investigators write reports to explain their analysis of how evidence is or is not relevant to an investigation.
---
Testify in Court
Computer forensics investigators may need to speak about their findings in court cases.
---
Recommend Cybersecurity Measures
Computer forensics investigators may also test current organizational cybersecurity protocols, identify weaknesses, and recommend solutions to protect digital assets.
The Day-to-Day of a Computer Forensics Investigator
The day-to-day for computer forensics investigators vary based on the experience and specific role. Because many of these professionals work on still-developing criminal investigations, they may put in long hours, including weekends.
Senior-level positions, however, may involve less hands-on analysis work, instead focusing on talking to law enforcement and other clients to figure out what needs to be investigated, then delegating the work to a team of digital forensics professionals.
To stay abreast of how new and emerging technologies can be used to commit crimes, computer forensics investigators must also research and train themselves on these tools.
Where Do Computer Forensics Investigators Work?
As a computer forensics investigator, you can work for businesses, law enforcement agencies, government bodies, or as an independent contractor. Many computer forensics investigators work with law enforcement and government agencies to collect and analyze digital evidence for counterintelligence and criminal investigations. Federally employed digital forensics professionals typically work in Washington, D.C. and the surrounding areas.
Computer forensics investigators can work for businesses to analyze evidence for fraud and intellectual property cases. Some corporate jobs may pay more than government positions. According to March 2023 Payscale data, the average salary for computer forensics investigators is $75,530 per year.
Professional Spotlight: Greg Kelley
---
What's a typical day like for you?
My role is a bit different, as I manage a team of analysts. I spend a lot of my time fielding calls from new and existing clients to consult with and scope out new work. That is followed up with me providing quotations for work and then organizing my staff to get the job done. Sprinkle in there some troubleshooting of tools or methods, performing forensic analysis on cases myself, and the occasional report writing.
What other teams do you work with on a regular basis?
Most often attorneys, including paralegals and litigation support specialists. Next would be in-house counsel and internal IT for my clients.
Is there a lot of collaboration in your role?
Yes, there is a good deal of collaboration with the groups I mentioned in question two above. On top of that, collaborating with my team to assign the tasks to those best suited to do it, along with arranging for testing of data and results.
Do you work in an office or from home (or a hybrid)?
Office. However, we do allow some of our staff to split time between home and office.
What's your favorite part of being a computer forensics investigator? The most challenging part?
The challenge is sometimes my favorite part. Being on the cutting edge of technology, in needing to know the effects of new features in operating systems and mobile devices. Having to understand the artifacts left behind by those new features and needing to get answers to that rapidly, because the second a new feature is out, you are going to run across it in some examination.
Any other insights about your day to day as a computer forensics investigator that may help people considering this career path?
It is not a 9-to-5 job, at least not all of the time. That said, work on yourself and take care of yourself to achieve a good work-life balance. Also, understand that to stay ahead of the game, you may have to take time outside of work to do some independent research, reading, or training. Consider if you want to work for the government, law enforcement, internal for a company, or as a consultant. Seek out and interview people in each of those environments. Try to understand what type of organization people start working for, where they move to, and why.
" ... work on yourself and take care of yourself to achieve a good work-life balance."
For whom do you think this career is a good fit? Why?
People that are very technical but can also take very technical concepts and make the average layperson understand it. We constantly interact with nontechnical people, so it is important for us to be able to explain to them technical concepts so that they can understand it.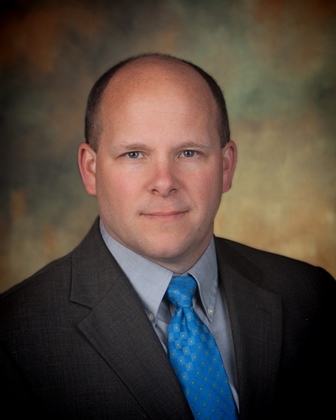 Greg Kelley, EnCE, DFCP
Greg Kelley, EnCE, DFCP, is a founder and the chief technology officer of Vestige Digital Investigations. He leads Vestige's digital forensic services. His responsibilities include helping to determine strategic direction of the company and overseeing the day-to-day operations and internal information systems infrastructure. He helps in performing as well as managing the digital forensic investigations and leads the members of the Vestige team.
Greg has over 20 years of experience working in the computer industry, including custom software design and implementation, network management and security, database programming, disaster recovery, and end-user support. For the past 19 years, Greg has helped Vestige become one of the few companies capable of performing comprehensive digital forensic investigations. He has worked on criminal and civil matters covering areas such as intrusion and incident response, intellectual property theft, fraud, and uncovering hidden assets.
FAQ About a Computer Forensics Investigator's Typical Day
What does a computer forensics investigator do?

Computer forensics investigators support criminal, fraud, intellectual property, and counterintelligence investigations. For each case, they collect digital evidence, find and extract relevant data, analyze the data to find out whether it supports a case, and write reports to explain their findings. They may also recommend cybersecurity measures to prevent incidents.
Where do computer forensic investigators usually work?

Most computer forensics investigators work in federal government, state governments, or law enforcement agencies to support ongoing criminal investigations.
What are the biggest challenges a computer forensics investigator faces?

Because these professionals often work on cases with shifting priorities and tight deadlines, they may need to spend more than 40 hours per week on the job. Additionally, because they are looking for evidence of wrongdoing, they may encounter inappropriate or sensitive information during their search.
Do computer forensic investigators work in every industry?

Computer forensics investigators can work for any business that needs assistance with fraud or intellectual property investigations. However, many computer forensics investigators work in government or law enforcement.
Take the next step toward your future.
Discover programs you're interested in and take charge of your education.