ComputerScience.org is an advertising-supported site. Featured or trusted partner programs and all school search, finder, or match results are for schools that compensate us. This compensation does not influence our school rankings, resource guides, or other editorially-independent information published on this site.
Are you ready to discover your college program?
Credit: Dragos Condrea / iStock / Getty Images Plus
Computer forensics investigators usually hold a bachelor's degree and need experience in cybersecurity and forensics. This career field has its origins in law enforcement, where it developed in response to the rise of digital crimes in the 20th and 21st centuries. Consequently, many digital forensics professionals have backgrounds in law enforcement, information technology, or computer science,
What Is a Computer Forensics Investigator?
Computer forensics investigators collect and analyze digital evidence to determine whether it supports investigations and legal cases. They record their findings, write reports, and testify in court. They shift priorities fluidly as details of investigations change. They may also monitor the security of digital information and offer suggestions to improve that security.
Unlike many other computer science careers, computer forensics is a branch of the forensics that law enforcement uses to investigate crimes. Most computer forensics investigators work with law enforcement, state agencies, and federal agencies such as the FBI.
Education Requirements for Computer Forensics Investigators
Most computer forensics investigators hold bachelor's degrees, which take four years of full-time study. Though many positions in this field require several years of professional experience, earning an advanced degree may reduce the number of years you need to qualify for some jobs.
Many computer forensic investigators pursue professional certification to verify their mastery of specific career skills. Often, these credentials require periodic renewal, which may involve continuous work experience in digital forensics and the completion of continuing education credits.
Experience Requirements for Computer Forensics Investigators
Many computer forensics investigators pursue experience in law enforcement or information technology. Often, positions require between 18 months to five years of experience. No matter which path you choose, most positions require a four-year bachelor's degree. Advanced degrees may lessen experience requirements.
Professionals without a significant background in computers and forensics can complete bootcamps like the certified computer examiner program from the International Society of Forensic Computer Examiners (ISFCE). This in-person bootcamp lasts a week and leads to a credential that can help professionals qualify for computer forensics careers.
Certifications for Computer Forensics Investigators
Professional certifications for computer forensics investigators verify specific skills to employers, demonstrating the training and knowledge acquired from completing a certification course. These credentials can help you stand out in the job search or qualify for pay raises and promotions. Certifications can also help hone your skills in computer forensics if you do not have a technology-related educational background.
Popular digital forensic investigator certifications include:
GIAC Advanced Smartphone Forensics: This credential covers key elements of mobile device forensics, including analysis of malware, mobile application behaviors, and file systems.
GIAC Certified Forensic Analyst: This certification verifies expertise in advanced digital forensics and incident response topics, such as memory forensics, anti-forensics detection, and threat hunting.
Certified Computer Examiner: This credential requires you to complete the official ISFCE certified computer examiner bootcamp or other approved training, accrue 18 months of experience performing digital forensic exams, and document self-study showing you can pass the certification's required assessment. This test covers topics such as writing examination reports, defeating passwords, PC hardware, and networking.
Learning How to Be a Computer Forensics Investigator
Most computer forensics investigators hold bachelor's degrees in fields like computer science, information technology, or criminal justice. Then, they accrue 18 months to 5 years of experience in law enforcement or information technology.
Regardless of educational background, these careers require professionals to develop skills in IT and forensics. In addition to on-the-job experience, workers can pursue professional certifications or advanced degrees to build the requisite body of knowledge for this field.
Steps to Becoming a Computer Forensics Investigator
As an aspiring computer forensic investigator, you have two common career paths into the field, each with several steps. Learn more about the paths computer forensics investigators take to start their career below.
Technology Path
Earn a Technology-Related Bachelor's Degree: A bachelor's degree in a technology-related field is designed to teach skills in cybersecurity, incident response, information technology, and computer science.

Gain IT or Cybersecurity Experience: After graduation, find work in information technology or cybersecurity

Develop Forensics Knowledge: The field of computer forensics requires a combination of forensic science and investigative knowledge in addition to information technology skills. Thus, professionals with a technology background should focus on building their forensics knowledge

Network with Law Enforcement: By connecting professionally with law enforcement officers and investigators, tech workers can learn more about forensics and criminal investigation. Developing these career networks can also lead to job opportunities

Earn Certification: Pursuing professional certification in cybersecurity or forensics can hone relevant skills and lead to more career opportunities

Consider an Advanced Degree: Earning an advanced degree may increase salary potential or allow substitution of higher education for required experience when applying for management and senior-level positions
Law Enforcement Path
Complete a Criminal Justice-Related Bachelor's Degree: A bachelor's degree in a criminal justice-related field is designed to develop a foundation of knowledge about the legal system, the criminal mind, forensics, and investigation

Get a Job in Law Enforcement: After graduation, find work in law enforcement

Develop Forensics Knowledge and IT Skills: Once employed in law enforcement, learn more about forensics techniques and build IT skills

Network with Forensics Professionals: Network with investigators and forensics professionals who work with digital evidence to learn about synthesizing forensics and IT knowledge

Consider an Advanced Degree
Should I Become a Computer Forensics Investigator?
Aspiring computer forensics investigators should consider many factors before they choose this career. Computer forensics investigators play an important role in crime investigation and the security of digital information. However, they may encounter sensitive content during their work. They often put in long hours, maintaining flexibility to meet tight deadlines and quickly adapt to new developments in cases.
Gaining further experience and education can qualify these professionals for mid- and senior-level positions. Along with added responsibilities, these advanced roles come with more pay. According to Payscale data from March 2023, midcareer computer forensics investigators make an average salary of $89,530 — over $17,000 higher than the $72,290 average their early career counterparts earn.
Professional Spotlight: Greg Kelley
---
What prompted your journey to become a computer forensics investigator?
My company was servicing small and medium businesses as general IT consultants. Some of our clients were mid-sized law firms. The law firms started coming to us with hard drives, wanting us to try to recover deleted files and emails or determine activity on the drives. Our company started looking into this new field, digital forensics, and saw it to be more exciting and it had an exciting future.
If you work in a particular industry, what prompted this choice and/or how did it evolve?
We provide digital forensic services to companies in multiple industries and of different sizes.
What educational path did you take to become a computer forensics investigator?
My background is a degree in computer engineering. There was not a cybersecurity or digital forensic degree when I went to college. That said, I still believe that a background in computer engineering or computer science sets one up better for forensics or cybersecurity. Every day, I leverage my general knowledge in computers when performing digital forensic services.
"Ultimately, though, it is whether you continually learn that sets you apart from others."
Did you have to pass any certifications or tests to enter the field or progress in your career?
I earned both the EnCase certified examiner (EnCE) and digital forensic certified professional (DFCP). The EnCE required taking a multi-choice application and a practical application. The DFCP required filling out an application and passing a written exam. Both certifications have continuing education requirements. Today, individuals can get degrees in digital forensics or go the path I went. Ultimately, though, it is whether you continually learn that sets you apart from others.
What advice do you have for individuals considering becoming a computer forensics investigator?
My first piece of advice is to get an internship while in college. Many companies in this space want people with experience — an internship is one way to do that. Also, an internship is often like an interview for the company with whom you are interning. If you already have graduated, consider a certification and/or appropriate training to add to your computer skills. I would say that unless you have experience in the industry or a combination of a degree in the computer field and relevant training/certification, it will be tough to break in. Most entry-level jobs are usually data collection positions, versus a position that is analyzing the data. So, understanding the different sources of data (cloud, email, workstation, mobile device, etc.) and how to extract data from them is important.
What do you wish you'd known before becoming a computer forensics investigator?
Nothing I can think of for me, as I gravitated to the field over time. That said, for someone coming into the field, expect periods of time that involve long hours, sometimes into the evenings or on weekends. This field involves critical deadlines that cannot be broken. Clients expect all resources and times to be dedicated to making those deadlines. While I hate the phrase "ASAP," because it really doesn't impose a deadline, that is quite often how this industry works.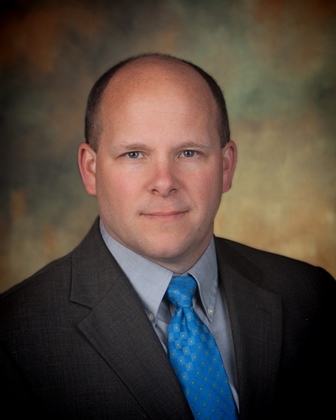 Greg Kelley, EnCE, DFCP
Greg Kelley, EnCE, DFCP, is a founder and the chief technology officer of Vestige Digital Investigations. He leads Vestige's digital forensic services. His responsibilities include helping to determine strategic direction of the company and overseeing the day-to-day operations and internal information systems infrastructure. He helps in performing as well as managing the digital forensic investigations and leads the members of the Vestige team
Greg has over 20 years of experience working in the computer industry, including custom software design and implementation, network management and security, database programming, disaster recovery, and end-user support. For the past 19 years, Greg has helped Vestige become one of the few companies capable of performing comprehensive digital forensic investigations. He has worked on criminal and civil matters covering areas such as intrusion and incident response, intellectual property theft, fraud, and uncovering hidden assets.
The Job Hunt
As a computer forensics investigator, you can find a mentor, get certified, attend professional development events, and keep up with industry trends to stand out in the job market. You can find jobs in many ways, including:
Networking with people in information technology and computer forensics
Joining professional organizations
Attending networking events
Working with your school's career services to refine your resume and cover letters
Below, we explore several job-related resources:
Explore Degree Programs in Computer Forensics
Questions About Becoming a Computer Forensics Investigator
How long does it take to become a computer forensics investigator?

It can take up to six years to become a computer forensics investigator. After earning a bachelor's degree in computer science, criminal justice, or a related field, which usually takes four years of full-time study, you need to earn around two years of related experience to get a job as a computer forensics investigator.
What degree is needed to work in computer forensics?

To work in computer forensics, you'll need a bachelor's degree in computer science, criminal justice, or a related field.
Does a career in computer forensics require math?

Because computer forensics investigators decrypt data and work with computer programs that are based in algebra and calculus, these careers often require math skills.
Are the steps to becoming a computer forensics investigator hard?

As with any career, there are challenges involved in becoming a computer forensic investigator. The profession requires more education and experience than some other computer science positions. Successful workers in this field must master and synthesize concepts from both forensics and information technology.
Take the next step toward your future.
Discover programs you're interested in and take charge of your education.