Companies That Don't Require a College Degree
Reviewed by
Our Integrity Network
ComputerScience.org is committed to delivering content that is objective and actionable. To that end, we have built a network of industry professionals across higher education to review our content and ensure we are providing the most helpful information to our readers.
Drawing on their firsthand industry expertise, our Integrity Network members serve as an additional step in our editing process, helping us confirm our content is accurate and up to date. These contributors:
Suggest changes to inaccurate or misleading information.
Provide specific, corrective feedback.
Identify critical information that writers may have missed.
Integrity Network members typically work full time in their industry profession and review content for ComputerScience.org as a side project. All Integrity Network members are paid members of the Red Ventures Education Integrity Network.
Curious about which companies to work for without a degree? Many tech companies have done away with education requirements for new hires.
ComputerScience.org is an advertising-supported site. Featured or trusted partner programs and all school search, finder, or match results are for schools that compensate us. This compensation does not influence our school rankings, resource guides, or other editorially-independent information published on this site.
Are you ready to discover your college program?
Credit: Olimpia Tosheva / E+ / Getty Images
Workers with no degree in the tech industry earn significantly higher salaries than workers without degrees in other sectors.
According to a 2019 study from the Information Technology & Innovation Foundation, tech workers with no degree earned 58% more than those with no degrees in other industries, on average.
A 2017 Harvard Business Review article stated that "competency is more important than credentials." Numerous leading tech companies have since adopted this viewpoint in their hiring practices. Our guide explores companies that don't require a college degree and the benefits of alternative education.
Shifting Trends in Technology
Career development platforms including LinkedIn and Glassdoor note an increasing move away from degree requirements in technology industry hiring practices. For tech companies, applicants' skills and abilities are often more important than their degree-based credentials. This shift also removes barriers to employment, leading to more equitable job access.
Tech employers may still consider a job-seeker's formal education when looking at their profile. However, many now place more importance on demonstrated hard skills than college degrees. Bootcamp education, industry-standard certifications, and self-taught abilities have all emerged as viable alternatives to a degree.
For tech companies, applicants' skills and abilities are often more important than their degree-based credentials.
Even so, the Information Technology & Innovation Foundation found that workers without a degree tend to experience an earnings gap compared to workers with one or more degrees. However, the 2019 whitepaper reported that this gap is 15% smaller for workers in tech than their peers in other industries.
Salary data only tells part of the story. Professionals who do not earn degrees can enter the workforce more quickly. This may boost workers' career-long earning potential.
Skipping college also means skipping student loans. The typical bachelor's graduate of a public university is $28,600 in debt.
Multiple industry sources report that the COVID-19 pandemic triggered sharp increases in the number of available technology jobs as companies and institutions adopted remote formats in mass numbers.
The typical bachelor's graduate of a public university is $28,600 in debt.
Tech employers shifted to more inclusive hiring practices in part to address large numbers of job vacancies.
How Can You Get Hired With No Degree?
Job-seekers without degrees must stress their mastery of key skills when seeking roles with tech companies. "Equivalent practical experience" is an increasingly common phrase in tech industry job posts. This signals that employers care more about a candidate's actual skills than where they acquired those skills.
On resumes and CVs, candidates can highlight hard skills ahead of their educational credentials. However, colleges often build career development and job recruitment opportunities into their technology-oriented programs. Thus, professionals who do not attend college may have to work harder to achieve similar levels of exposure.
Personal connections and networking alone may not suffice in getting your foot in the proverbial door. Alternative education like bootcamps may offer a solution. These short-term programs usually offer career-building and schooling-to-job resources that can lead to entry-level employment.
Top Online Programs
Explore programs of your interests with the high-quality standards and flexibility you need to take your career to the next level.
Should You Get a Degree or Pursue a Bootcamp?
Degree programs support structured, in-depth learning at a pace suitable for total beginners. They also afford students strong interpersonal networking opportunities and ongoing access to the experts who lead their classes.
Degrees are expensive, and the cost of higher education continues to rise at rates that outpace wage growth. An undergraduate degree also requires 2-4 years of full-time study. That is a major time commitment for many people — especially adults considering a career change.
Bootcamps focus on quickly building job-ready skills in targeted areas. They cost less and students usually complete them much faster than a degree. Even the longest bootcamps typically last less than one year. Many bootcamps also connect graduates to job opportunities with top employers.
Degrees are expensive, and the cost of higher education continues to rise at rates that outpace wage growth.
Unlike a college or university program, bootcamps move through material very quickly. Beginners face steeper learning curves, which means bootcamps may be a better option for learners with an existing background in technology.
In weighing your options, consider your learning style and your comfort level with fast-paced, intensive learning. Make the choice that best matches your situation and personal objectives.
Popular Bootcamps
If you pursue a bootcamp, research is key. You should apply as much care and attention to your bootcamp search as you would to choosing a degree program.
The links below lead to our rankings of reputable bootcamps with strong reputations among employers. Use them to begin your search for a suitable learning opportunity.


Companies You Can Work For Without a College Degree
The following list highlights well-established tech companies that don't require applicants to hold a bachelor's degree. Note that it is not a complete list. Also, keep in mind that businesses may change their hiring policies and standards on short notice.
The list is presented in no particular order.
Alphabet Incorporated is the parent company of Google and its many subsidiaries. It is a tech industry juggernaut involved in many industries. Google and many other Alphabet companies prioritize skills over degrees when filling job vacancies.
In early 2022, Apple became the first company in history valued at more than $3 trillion by market capitalization. The producer of the iPhone and many other popular computing products enjoys fierce consumer loyalty and a strong business model. Apple is poised to retain its position of tech industry leadership for the foreseeable future.
IBM operates across many tech subfields, including cloud computing and security. The organization offers advancement opportunities through apprenticeships and internal training to keep workers' skills fresh. The company hires candidates without degrees in both technical and nontechnical roles.
This entertainment industry giant revolutionized the way people engage with their favorite shows and movies. Many past and current employees have stated that the company does not place strong emphasis on academic training. Instead, it values job-seekers with strong problem-solving skills who are a good match for the company's progressive culture.
Founded in 2007, Airbnb has become the world's leading homestay and peer-to-peer accommodation booking platform. The San Francisco-based company is one of multiple Silicon Valley leaders that does not require job applicants to hold degrees.
Meta Platforms, Incorporated became the new name of Facebook's parent company in 2021. In addition to the popular Facebook social network, the company owns WhatsApp, Instagram, and Oculus, among many other properties. It is poised to dominate the emerging augmented reality and virtual reality industries.
Oracle is headquartered in Austin, Texas. The company applies its technologies in many industries. Oracle owns the intellectual property rights to the Java programming language. As of 2022, it employs about 133,000 people.
Launched in 1984, Dell Technologies persists as one of the largest and most successful computing companies in the United States. As of January 2021, Dell was the world's leading distributor of computer monitors. It was also the global technology industry's third-largest provider of personal computers as measured by units sold.
In a 2019 interview, Tesla founder Elon Musk said that he values people with "exceptional ability." Musk also stated that a college degree is no guarantee of exceptional ability. In so doing, Musk aligned himself with the growing number of U.S. business leaders rethinking the value of degree-based education.
Slack Technologies is the creator of a communication platform popular with enterprises. The company -- now owned by Salesforce -- places more value on hard skills, work ethic, and ambition than degrees.
Questions About Getting Hired With No Degree
What careers don't require degrees?
Many entry-level tech jobs do not require a degree if you have the relevant skills. Examples include roles in programming, web development, cybersecurity, network engineering, and systems analysis, among others.
How can I be successful without a degree?
In the technology industry, skills-based job performance matters more to many employers than academic credentials. However, advancement potential depends on the employer. Some companies prefer or require bachelor's or advanced degrees for senior and management-level roles.
How can I get a job in tech without a degree?
Skill sets that cover in-demand technical abilities can open doors to well-paid tech careers regardless of your academic background. Tech companies to work for without a degree include well-known industry leaders like Alphabet (Google), Meta (Facebook), and Apple, among others.
Can you get a job with just a coding bootcamp?
Yes. Reputable bootcamps usually include built-in career development, networking, and job placement programs. Many bootcamps maintain formal partnerships with companies who hire their graduates. Some bootcamps even offer job guarantees to learners who complete the program.
Reviewed by: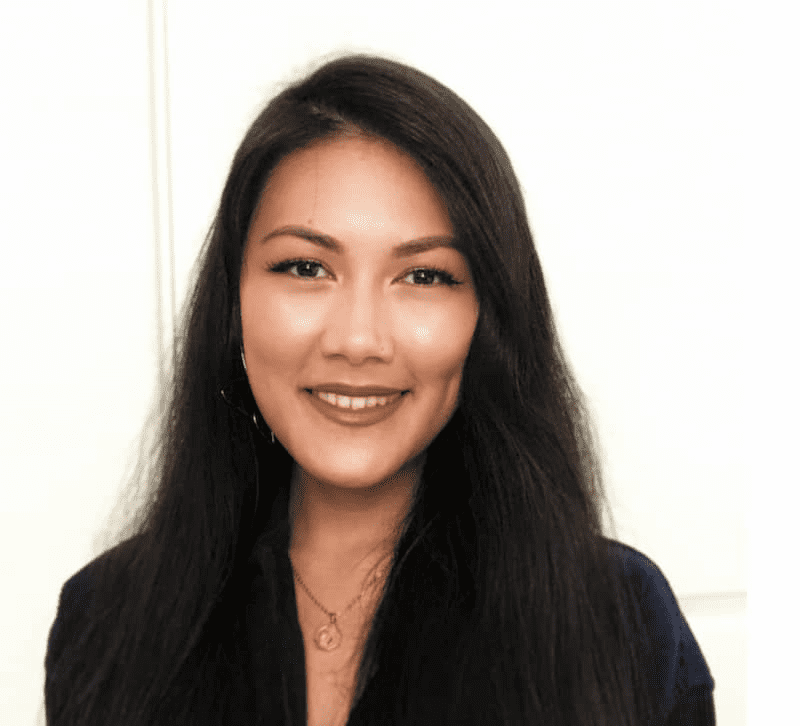 Monali Mirel Chuatico
In 2019, Monali Mirel Chuatico graduated with her bachelor's in computer science. This gave her the foundation that she needed to excel in roles such as a data engineer, front-end developer, UX designer, and computer science instructor. Monali is currently a data engineer at Mission Lane. As a data analytics captain at a nonprofit called COOP Careers, Monali helps new grads and young professionals overcome underemployment by teaching them data analytics tools and mentoring them on their professional development journey. Monali is passionate about implementing creative solutions, building community, advocating for mental health, empowering women, and educating youth. Monali's goal is to gain more experience in her field, expand her skill set, and do meaningful work that will positively impact the world.
View hand-picked degree programs
Tell us what you'd like to specialize in, and discover which schools offer a degree program that can help you make an impact on the world.