ComputerScience.org is an advertising-supported site. Featured or trusted partner programs and all school search, finder, or match results are for schools that compensate us. This compensation does not influence our school rankings, resource guides, or other editorially-independent information published on this site.
Are you ready to discover your college program?
Credit: Elisaveta Ivanova / E+ / Getty Images
Computer science is a challenging field when it comes to gender equity. A 2019 study by the Allen Institute showed that if computer science continues its trends from the last 50 years, the field will not employ equal numbers of women and men until 2137.
Moreover, as of 2020, Stanford University reported that nonbinary students made up less than 1% of its computer science majors.
However, it's not too late to improve inclusivity in the computer science field. Aspiring computer scientists of all identities can use the resources listed on this page. Employers can also use this information to help increase gender diversity in computer science.
What Is Gender Diversity?
For many businesses, "gender diversity" refers to the inclusion of women in a traditionally male-dominated industry, such as computer science. Including more women is an important goal. However, true gender diversity encompasses identities beyond the binary genders of "man" and "woman." People may describe their genders using terms like "genderqueer" or "nonbinary." Gender diversity should also include transgender people.
Part of recognizing gender diversity is using each person's correct pronouns. Nonbinary or gender-nonconforming people may use pronouns like "they/them" or "ze/zir."
By embracing gender diversity in their hiring practices, organizations can draw from a larger talent pool. People with different backgrounds solve problems in their own ways. Gender diversity can help teams and businesses leverage varying skill sets to create better products.
A History of Gender Diversity in Computer Science
An independent field since 1960, computer science involves programming languages, hardware design, and network management. Since the field's inception, women and transgender and nonbinary people have been instrumental to technology development.
Edith Windsor programmed computers for IBM in the early days of computer science. Sophie Wilson, a trans woman, developed a processor we still use in smartphones.
Another trans woman, Lynn Conway, worked on advanced supercomputers in the 1960s until discrimination forced her from her job. She persisted and went on to make crucial contributions to the field. Time Magazine included Conway in its 2014 list of "21 Trans People Who Influenced American Culture."
Even so, people who are not men remain underrepresented in science and engineering. According to a 2018 report from the National Science Board (NSB), women make up only 28% of workers in STEM. By comparison, women constitute half of the college-educated workforce overall.
What Does Gender Inequality in Computer Science Look Like?
Gender inequality in computer science occurs due to social and educational barriers. Women and gender-nonconforming people report frequent discrimination in the workplace.
An Allen Institute study suggested that men in STEM are becoming more hesitant to collaborate with women in their research. Likewise, a lack of gender diversity among college faculty may discourage women and gender-nonconforming people from applying to STEM programs.
As technology expands into people's daily lives, computer science professionals must develop tools for everyone to use. When computer scientists represent only one small part of the population, they cannot build technology to meet society's diverse needs.
How Can Gender Diversity Be Improved?
Improving gender diversity in K-12 education may in turn improve gender diversity in computer science. Teachers can work to include all students in classroom discussions. Instructors can also approach problem-solving through multiple avenues, including math and creative reasoning. This may ensure that everyone feels comfortable participating.
Parents and teachers can encourage girls to join groups like Girls Who Code and Girls Inc. Such groups enable girls to follow their interests. Older students can join up with organizations like the National Center for Women & Information Technology.
Diverse role models can lead to a more diverse workforce as well. Teachers and government agencies should recognize women's and gender-nonconforming people's achievements in technology. Employers should strive for gender diversity and inclusive workplaces.
To maintain gender diversity in the workplace, employers should recognize employee achievements across the board, not only from men in the office. Organizations must ensure that their work environment is safe for everyone. This entails preventing sexual harassment and educating employees about gender diversity. Social gatherings should also be inclusive and welcoming to everyone in the office.
Gender Diversity Resources
Aspiring computer science professionals can use the resources below to promote gender diversity in computer science. Women and gender-nonconforming people can find personal and financial support to reach their career goals. Allies can learn to become more inclusive employers and coworkers.
This article explores statistics related to women in computer science and the gender gap in the field, plus action points and resources.
The STEM field struggles to diversify its workforce. This guide offers resources for members of underrepresented communities who aspire to work in STEM fields.
In an effort to welcome more diverse groups to computer science, many organizations offer scholarships for women and LGBTQ+ people. This guide provides information about financial aid and includes a list of opportunities.
Emphasizing education through training in schools, workplaces, and health provider offices, Gender Diversity focuses on support for gender-nonconforming youth. The organization also offers individual consultations.
A website founded by Tommy R. Kay, the Gender Expansion Project features articles and resources related to gender equality.
Gender Spectrum provides online programs to support children, youth, and families in understanding gender diversity. The group offers consulting, in-person symposiums and events, and professional development training.
Stand with Trans works with transgender youth, offering a wealth of services that include support groups, events, and a searchable directory of additional resources. The website also provides education for parents who are allies.
Questions About Gender Diversity in Computer Science
Why is gender diversity important in technology?
In addition to improving workplace equality, gender diversity provides employers in tech with a variety of viewpoints and opinions. Gender-diverse teams offer a variety of skill sets and backgrounds to create great products.
What percentage of computer science majors are female?
According to the National Science Board, women earned only 18% of computer science degrees in 2015. That same year, half of degrees in biological sciences went to women.
Why do we need more diversity in technology?
Computer scientists must build technology to serve the needs of many. A gender-diverse technology workforce would produce a variety of ideas appealing to a more diverse market.
What groups are underrepresented in computer science?
Women, transgender people, and nonbinary individuals remain underrepresented in computer science, as do people of color. White, cisgender men make up the vast majority of computer science professionals.
Reviewed by: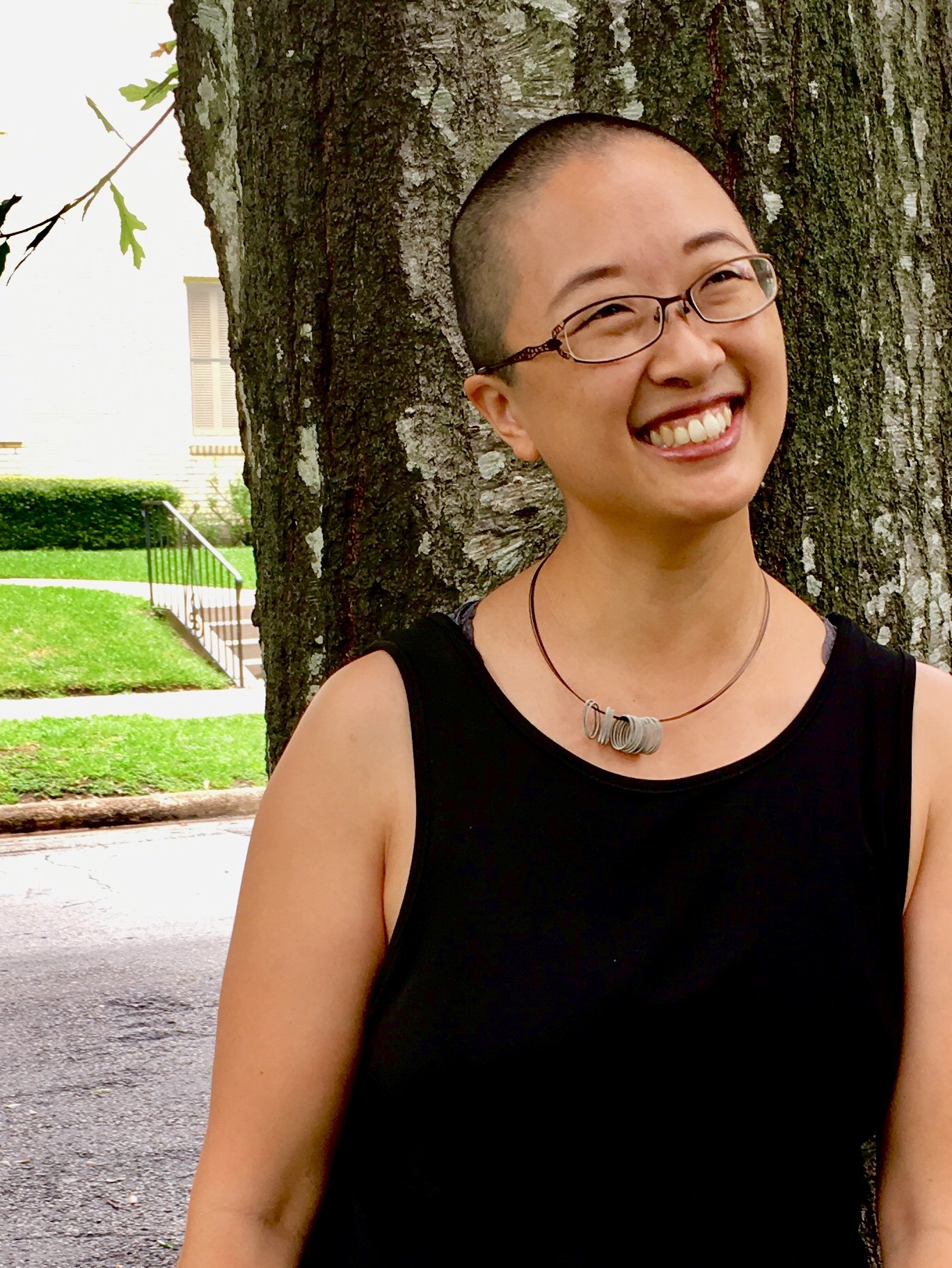 Angelique Geehan
Angelique Geehan works to support and repair the connections people have with themselves and their families, communities, and cultural practices. A queer, Asian, gender binary-nonconforming parent, Geehan founded Interchange, a consulting group that offers anti-oppression support. She organizes as part of several groups, including the National Perinatal Association's Health Equity Workgroup, the Health and Healing Justice Committee of the National Queer and Trans Asian and Pacific Islander Alliance, QTPOC+ Family Circle, and Batalá Houston.
Angelique Geehan is a paid member of the Red Ventures Education freelance review network.
Featured Image: Elisaveta Ivanova / E+ / Getty Images
View hand-picked degree programs
Tell us what you'd like to specialize in, and discover which schools offer a degree program that can help you make an impact on the world.