ComputerScience.org is an advertising-supported site. Featured or trusted partner programs and all school search, finder, or match results are for schools that compensate us. This compensation does not influence our school rankings, resource guides, or other editorially-independent information published on this site.
Are you ready to discover your college program?
Credit: Compassionate Eye Foundation/David Oxberry / DigitalVision / Getty Images
Are you a female career-switcher wanting to make your mark on the rapidly growing tech industry? You can break into tech and build a rewarding career, despite the industry's reputation for being gender bias dominated and challenging to enter without previous tech experience.
Salary-wise, there's never been a better time for women to pursue tech careers. Median salaries for computer occupations are more than twice as high as for all occupations, according to data from the Bureau of Labor Statistics (BLS) in May 2021.
The BLS projects 15% job growth for computer occupations between 2021-2031, triple the job growth of all occupations.
Misha Kouzeh made the career change into tech; below is her guidance on how you can follow in her footsteps. Kouzeh offers10 practical tips to help you successfully navigate your transition into tech and build the career of your dreams. You can also explore some of Kouzeh's favorite resources for helping women break into the tech field.
As you read these tips, bear in mind that women in tech face gender-based hurdles that men do not. Women may experience resistance from teammates to having a female project manager, or be offered a lower salary for the same role a man holds at the same company.
The more you know about a specific employer's approach to gender, the better.
Breaking Into Tech: 10 Tips for Women
Take time to reflect on what you want to achieve in your tech career. Write down your career goals, including the:
Job titles that interest you
Companies you want to work for and their gender diversity statistics
Skills you need to develop
You can create a clear roadmap for what you want to achieve, so you can be successful in your career in one year, three years, and five years.
Pinpoint your transferable skills.
When considering a career change into tech, it's important to identify your transferable skills. Transferable skills are skills that you've developed in your current career that apply to your new role or industry. As a career-switcher you may already have some of the tech industry's highly valued skills such as:
Project management
Analytics
Communication
Problem-solving
These skills apply across different roles in tech, whether you're interested in software development, data analysis, or project management.
Develop your tech skills.
Tech is a rapidly evolving field, especially with the emergence of artificial intelligence (AI), so it's essential that you stay up to date with the latest developments. Consider certificate programs and online courses through:
UCLA Extension
Meta
Google
Hootsuite
HubSpot
Coursera
Masterclass
These courses and certifications, including some free resources, can help you build your technical skills and knowledge and show your commitment and skills to potential employers.
There are also courses to hone leadership skills or prepare you for handling gender bias in the workplace. There are even courses on how to navigate the tech industry as a woman. Here are a few:
Join online communities such as:
Women Who Code
Ladies Who Tech
Girls in Tech
AI-Global
Women in AI
Attend industry events like Social Media Week (SMW), South by Southwest (SXSW), TechCrunch Disrupt, and Women of Silicon Valley. Connect with people in your target role or company on LinkedIn and ask to meet for informational interviews. Informational interviews help you learn about the role's daily responsibilities and the skills you need to get a similar position. If you're eager to tap into the recent AI trend, attend AI-focused events, such as the Women in AI Conferences, to meet industry professionals and learn about AI applications.
Stay up to date on industry news.
Read industry publications such as:
WeRSM
AdWeek
TechCrunch
Wired
Recode
The tech industry is fast-paced and constantly changing. You need to stay informed to remain relevant and in demand. Subscribe to newsletters from industry publications, follow industry thought leaders on social media and subscribe to newsletters from companies you're interested in. Engage in online forums and discussion groups on LinkedIn to connect with like-minded people.
Having a portfolio of projects showcasing your skills is essential. Create projects and contribute to open-source projects on GitHub. Build a personal website that displays your skills and experience. Consider building a mobile app or a web application. If you're interested in AI, look for opportunities to:
Work on AI projects
Contribute to open-source AI projects
Participate in hackathons focused on AI
Volunteer and consider becoming a board member for organizations such as Girls In Tech, Black Girls Code, Girls Who Code, and Technovation. Participate in hackathons or coding bootcamps, which provide opportunities to build real-world projects. With these bootcamps and hackathons, you can:
Make great connections
Impact the community
Learn transferable skills
Discover how to manage the challenges of being a woman in tech
Join a mentorship program.
Join a mentorship program like TechWomen, Women in Tech and Girls in Tech. These programs can connect you with experienced professionals who can provide you with:
Networking opportunities
A supportive community
Guidance through your career transition
Mentorship provides you a supportive community of like-minded people who have gone through similar challenges such as the lack of diversity in certain industries. The glass ceiling phenomenon refers to an unseen and unspoken limit on how high women can rise in an organization. Recently, the so-called glass-cliff phenomenon has also become prevalent, referring to the fact that women are commonly promoted to leadership roles in certain industries during times of crisis or downturn and are, therefore, set up for failure.
Consider internships or apprenticeships.
Look for internships or apprenticeships with companies that offer training programs for career-switchers. Completing an internship or apprenticeship can help you:
Gain valuable hands-on experience
Build your professional network
Potentially find a full-time job
Many companies recognize the value of diversity in tech, so they actively seek out women and other individuals from nontraditional backgrounds.
While technical skills are important, don't forget about soft skills such as communication, collaboration, problem-solving, and emotional intelligence/emotional quotient (EQ). In the tech industry, EQ is becoming increasingly important as teams become more diverse and cross-functional. Before applying, check out a company's website to see if their vision includes emotional intelligence. EQ can help you:
Become a better leader
Communicate effectively
Collaborate with others
Navigate conflicts in a positive and productive way
Remember that switching careers takes time and effort. Don't get discouraged if you don't land your dream job right away. Keep networking, building your skills, and applying for opportunities. Stay persistent and focus on your goals.
More Resources for Women Moving Into the Tech Space
Explore some helpful resources for women pursuing new careers in the tech field. You can use this list to discover organizations that help women in tech, classes that can develop your tech skills, and free tools to use when you are ready to launch your job search.
Girls Who Code
Join this community of women and girls interested in STEM. Girls Who Code gets and keeps girls engaged in coding and technology as future careers with after-school clubs, summer camps, networking events, and career advice.
TechCrunch
Read TechCrunch magazine to stay in the loop on industry news and trends in Silicon Valley, artificial intelligence, and tech start-ups.
Women in Technology (WIT)
Learn how WIT can advance the careers of women in technology through mentorship, networking, leadership, and educational opportunities. WIT's Mentor-Protégé program pairs new members with five experienced mentors over four months, giving new members experience from various industry perspectives.
LinkedIn Learning Courses
Enroll in LinkedIn Learning courses on women in technology. Courses like Women Transforming Tech and Breaking Bias can help you learn about challenges that you may face as you enter the field. They can also reveal the ways women who went before you overcame these challenges. Some of the courses may require a premium LinkedIn plan.
Canva
Use this free graphic design platform to create marketing and personal branding tools and to display work on your personal website.
Tackling the Interview
Read Books That Prepare You to Change Careers
Find books that provide advice about how to move ahead in your career, highlight your professional strengths, develop your personal brand, and differentiate yourself from other job candidates.
"Reinventing You" by Dorie Clark is a fast read that can help you create a unique narrative as you shift industries or try to land your first job. Switchers: How Smart Professionals Change Careers provides practical advice about rebranding yourself, thinking like a hiring manager, and highlighting your transferable skills.
"Brotopia: Breaking Up the Boys' Club of Silicon Valley" by Emily Chang examines tech's politics and flimsy mission statements, and details how meaningful change must be rooted in inclusivity.
Finally, Cracking the Tech Career: Insider Advice on Landing a Job at Google, Microsoft, Apple, or any Top Tech Company tells you how to get hired at some of the best tech companies.
Join the Association of Computing Machinery (ACM)
Explore resources on interviewing, networking, leadership, and career growth. ACM also provides insight on resumes and cover letters, workplace and health, employment news, and personal branding. ACM's writers have experience in human resources, career coaching, and resume writing.
Get Career Coaching
Prepare for your interviews, tailor your resume, and get feedback on your cover letters. You can also look into career coaches, who charge a set amount for a bundle of services or sessions. The ACM has career coaches on their website, but they are not affiliated with the organization.
Use the Briefcase Technique
Impress potential employers with this technique by identifying their business needs, doing research, and presenting a detailed plan. Imagine presenting a literal briefcase full of valuable insights and ideas. This approach is particularly useful when applying for a job in a field where you have limited experience.
The technique involves presenting the employer with a detailed plan that demonstrates how you can apply your research to address their specific needs. This not only showcases your problem-solving abilities, but it also goes above and beyond what most applicants do in the interview process. As an added bonus, this approach can also showcase your marketing skills.
Learn What Makes a Technical Interview Different
Depending on the type of job you are applying for, you may need to complete a software or technical interview. If you are switching to the tech field from an unrelated industry, you may not know what to expect from this kind of interview.
A technical interview often requires the job applicant to demonstrate some sort of technical skills or aptitude. It can include writing code or taking a coding test in real time, working on a technical problem in front of an interview panel, or giving a presentation on a technical topic. Research what type of interview you can expect and practice beforehand.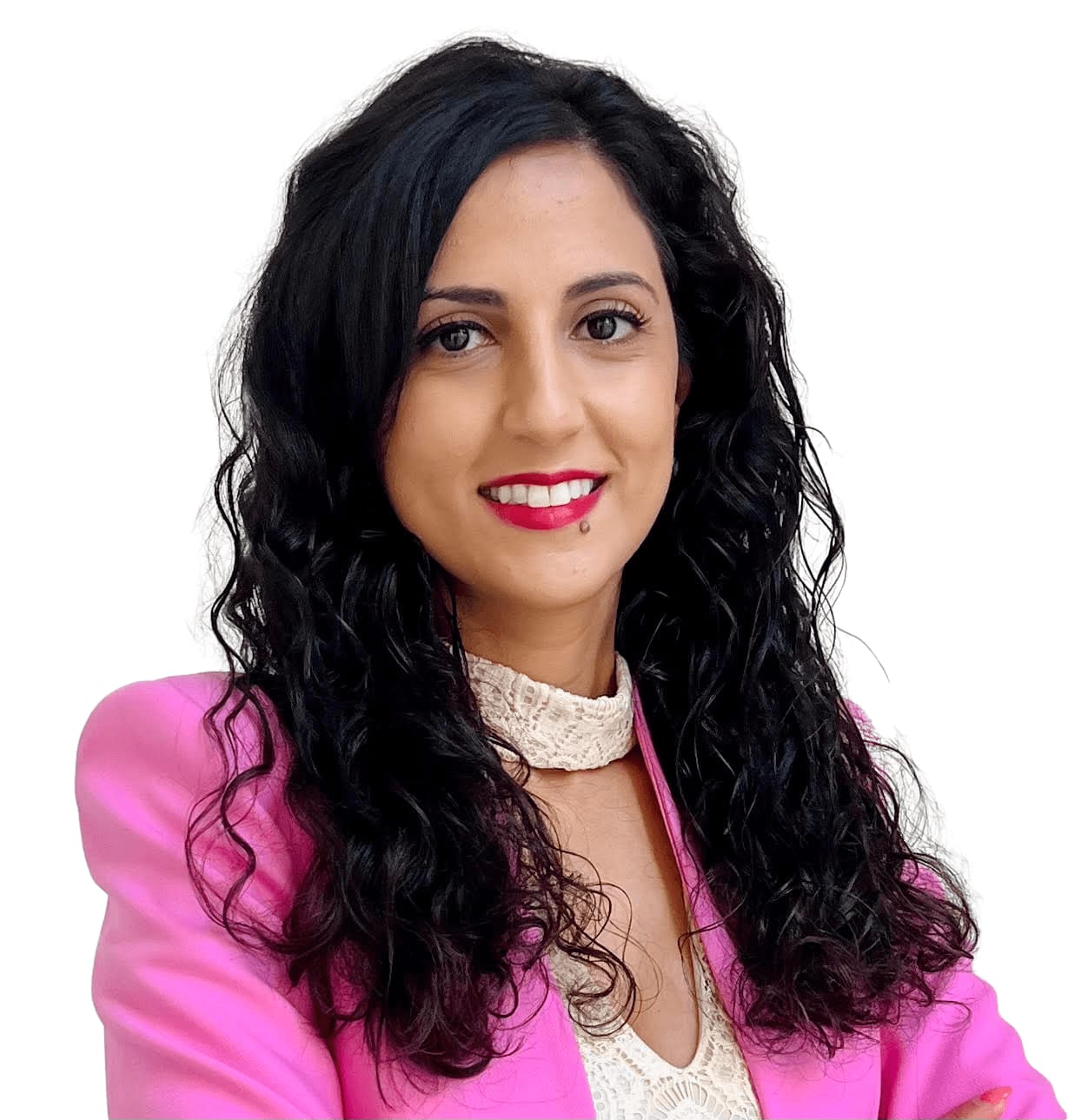 Misha Kouzeh
Misha Kouzeh is a TEDx speaker, social entrepreneur, consultant, and distinguished lecturer at UCLAx with expertise in digital marketing, social impact and sustainability across three continents. For the past decade, she has worked with organizations such as Coca-Cola, Unilever, the United Nations' World Health Organization as well as Cal State Universities and various nutrition technology and health companies to leverage the power of marketing, social impact, and education to drive positive change for purpose-driven brands.
FAQ About Women Changing Careers to Work in Tech
How can women break into tech?
Women who want to pursue a career change into tech can get support from organizations like Girls Who Code and Women In Technology to combat the known gender bias in the tech industry. Consider developing your tech skills by earning a certificate, taking online courses, or completing a bootcamp. You can also make connections and get hands-on experience by volunteering or interning at a tech organization.
Are more women changing careers to tech?
Women remain significantly underrepresented in tech, but there are some signs of progress. The National Center for Education Statistics reports that the percentage of women earning degrees in computer and information sciences went up to 21.3% in 2019-20, its highest since 2004-05.
What is the biggest challenge for women in tech?
Many challenges impact women in tech. Potential pitfalls include sexism and discrimination, lack of women role models, and feelings of imposter syndrome.
Why should more women work in tech?
More women should consider working in tech because the industry offers various lucrative opportunities for career switchers. The BLS projects 15% growth (much faster than average) for computer and information technology occupations between 2021 and 2031. Being aware that men in tech may earn more than a woman in the same role at the same company can help you combat the pay gap in salary discussions.
How do you break into tech with no experience?
Making a career change into tech with no previous experience can seem overwhelming. However, you can identify transferable skills from prior jobs, develop new tech skills on your own, and use your network to find opportunities.
Last reviewed May 28, 2023.
View hand-picked degree programs
Tell us what you'd like to specialize in, and discover which schools offer a degree program that can help you make an impact on the world.