Guide to College Accreditation
Reviewed by
Our Integrity Network
ComputerScience.org is committed to delivering content that is objective and actionable. To that end, we have built a network of industry professionals across higher education to review our content and ensure we are providing the most helpful information to our readers.
Drawing on their firsthand industry expertise, our Integrity Network members serve as an additional step in our editing process, helping us confirm our content is accurate and up to date. These contributors:
Suggest changes to inaccurate or misleading information.
Provide specific, corrective feedback.
Identify critical information that writers may have missed.
Integrity Network members typically work full time in their industry profession and review content for ComputerScience.org as a side project. All Integrity Network members are paid members of the Red Ventures Education Integrity Network.
College accreditation may prove crucial to your computer science career. Learn more about accreditation in this guide.
ComputerScience.org is an advertising-supported site. Featured or trusted partner programs and all school search, finder, or match results are for schools that compensate us. This compensation does not influence our school rankings, resource guides, or other editorially-independent information published on this site.
Are you ready to discover your college program?
Credit: nirat / iStock / Getty Images Plus
Checking for and understanding a school's accreditation status should be a top priority for prospective students. Accreditation status helps students evaluate the quality of a school or program.
This page explores the different forms of college accreditation, highlighting the benefits of selecting an accredited school and how to find one.
What Is Accreditation?
Accreditation, a status offered by independent, third-party organizations, reviews the quality and standards of a university's programs and policies. Recognized by the U.S. Department of Education and/or the Council for Higher Education Accreditation, accrediting agencies operate outside of government control.
Each accrediting body sets its own evaluation standards. Typically, these accrediting agencies focus on curriculum, faculty, student support and achievement, and financial standing. Accreditation involves regular periods of re-evaluation. Each cycle typically lasts 2-5 years depending on the accrediting body.
When a school earns accreditation from a recognized accrediting agency, this signals to students and future employers that the school's academics and outcomes meet specific quality and achievement standards.
College Accreditation Types
Two types of accreditation exist: institutional and programmatic. The former applies to the school as a whole, and the latter evaluates specific academic programs. Keep reading to learn more about each of these accreditation types.
Institutional Accreditation
Prior to a 2019 decision by the Department of Education (ED), schools held either regional or national accreditation. Regional accreditation was location-dependent.
When the ED ended the distinction between regional and national accreditation, schools became able to seek accreditation from any institutional accrediting body, regardless of location.
Institutional accreditation refers to the accreditation status held by an entire college or university. Institutional accrediting organizations evaluate schools based on quality standards regarding academic programs and curriculum, faculty, student outcomes, and financial standing.
The list below features institutional accrediting bodies recognized by the ED.
Top Online Programs
Explore programs of your interests with the high-quality standards and flexibility you need to take your career to the next level.
Programmatic Accreditation
Programmatic accreditation applies to individual programs rather than whole colleges. Industry- and discipline-specific, programmatic accreditation ensures that a specific academic program meets standards set by employers and/or licensing bodies in that field.
Common programmatic accreditors include the Commission on Collegiate Nursing Education for nursing and pre-nursing programs, the Association to Advance Collegiate Schools of Business for business and related programs, and the Council for the Accreditation of Educator Preparation for education and teaching degrees.
Programmatic accreditation is optional and voluntary. Institutional accreditation is often necessary for credit transfers and employer recognition. This is not always the case with programmatic accreditation. However, some careers involving specific licensure — like nursing or social work — may prefer degrees from accredited programs.
Accreditation for Computer Science Programs
Students researching computer science programs may look for programs with accreditation from ABET, the primary programmatic accrediting body for engineering and technology. Since its founding in 1932, ABET has accredited 4,361 computer science and technical programs among 850 schools.
ABET focuses on programs in computing, engineering, engineering technology, and natural and applied science. Each year, over 175,000 students graduate from ABET-accredited programs.
Explore ABET's website to learn more about their process and the programs they accredit.
Top Online Programs
Explore programs of your interests with the high-quality standards and flexibility you need to take your career to the next level.
Benefits of College Accreditation
Accreditation assures students that their school and/or program meets certain academic and quality standards. Learners who graduate from accredited schools and programs can feel confident in their education.
Unbiased Quality Assurance: Accrediting agencies operate independently from schools to provide third-party reviews for quality and academic standards. This allows accrediting agencies to provide unbiased quality assurance for prospective students. Each accrediting body requires ongoing re-evaluation, ensuring quality beyond initial recognition.
Eligibility for Federal Financial Aid: In order to receive federal financial aid dollars, schools must hold accreditation from an accrediting body recognized by the U.S. Department of Education. For students to qualify for federal aid, they must attend an accredited institution. Students attending unaccredited institutions must rely only on private funding options.
Credit Transfer and Graduate School: Credits earned from unaccredited institutions may not transfer to accredited institutions. Graduate schools and employers in many fields may also require applicants to hold degrees from accredited schools. Some professional licensing processes require degrees from accredited institutions as well.
Finding an Accredited College
Finding an accredited college should be a top priority for prospective students. Fortunately, a variety of tools and databases exist to help students find accredited schools.
Most colleges maintain webpages detailing their accreditation status. Typing "accreditation" into a college site's search bar can help you locate this information.
Students may also search for accredited schools using the Department of Education's database and/or CHEA's directories. These resources feature current lists of accredited schools recognized by these organizations.
Frequently Asked Questions About Accreditation
---
What is college accreditation?
College accreditation, offered by third-party, independent organizations, provides students with quality assurance through rigorous evaluation. The accreditation process typically examines elements like curriculum, student success and outcomes, faculty, student support, and financial standing.
What types of colleges are accredited?
Any type of college can earn accreditation should it meet standards set by an accrediting agency. This means both nonprofit and for-profit schools can potentially earn some form of accreditation. Both two- and four-year institutions can hold accreditation as well.
Do I need to go to an accredited college?
Attending a properly accredited college ensures that employers and licensing agencies in certain fields will recognize your degree. Unaccredited institutions may produce only non-transferable credits, and some employers may not recognize degrees from unaccredited schools. If you plan to use federal aid to attend school, you must attend an accredited institution.
Are coding bootcamps accredited?
Some newer accrediting bodies have begun accrediting bootcamps, but many do not hold any form of formal accreditation because coding bootcamps are such a new concept.
Reviewed by: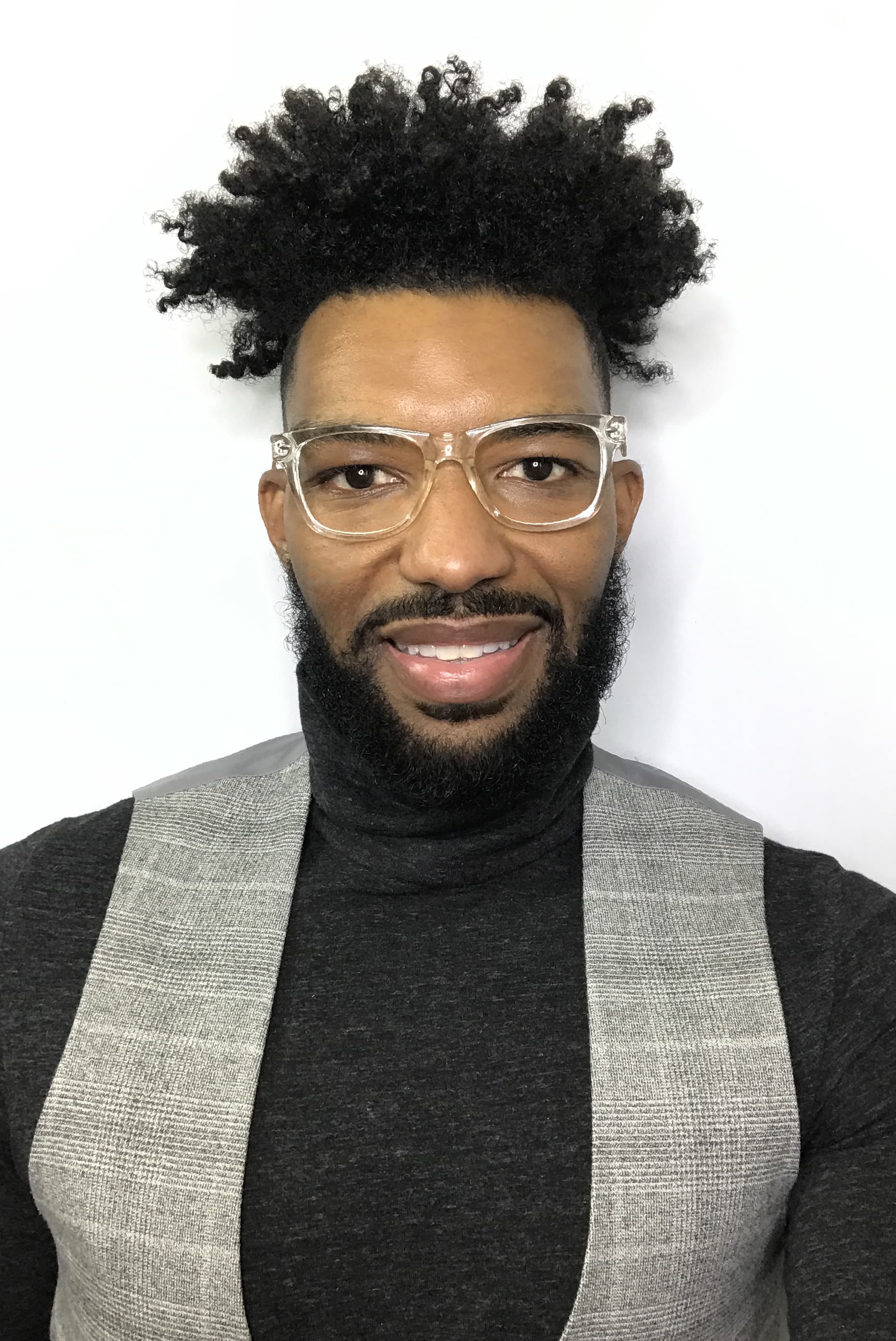 Lonnie Woods III
Lonnie Woods III is a student affairs administrator, professor, and professional development consultant. His work and research examine the career competencies of students interested in pursuing artistic careers and those studying arts-related majors in college. He has 10-plus years of experience working in education. His professional experience spans various institutions including Pratt Institute, Maryland Institute College of Art, Brooklyn Academy of Music, New York University, The George Washington University, and The Whitney Museum of American Art. Woods holds a bachelor of science in fine art photography from Towson University and a master of arts in higher education and student affairs from New York University. Woods currently serves as a professor in the arts administration master's program at Teachers College, Columbia University.
Lonnie Woods III is a paid member of the Red Ventures Education Integrity Network.
Take the next step toward your future.
Discover programs you're interested in and take charge of your education.