Why Aren't Bootcamps Accredited?
Reviewed by
Our Integrity Network
ComputerScience.org is committed to delivering content that is objective and actionable. To that end, we have built a network of industry professionals across higher education to review our content and ensure we are providing the most helpful information to our readers.
Drawing on their firsthand industry expertise, our Integrity Network members serve as an additional step in our editing process, helping us confirm our content is accurate and up to date. These contributors:
Suggest changes to inaccurate or misleading information.
Provide specific, corrective feedback.
Identify critical information that writers may have missed.
Integrity Network members typically work full time in their industry profession and review content for ComputerScience.org as a side project. All Integrity Network members are paid members of the Red Ventures Education Integrity Network.
Accreditation for coding bootcamps is uncommon. Learn why, and find out what other regulations exist to ensure program quality.
ComputerScience.org is an advertising-supported site. Featured or trusted partner programs and all school search, finder, or match results are for schools that compensate us. This compensation does not influence our school rankings, resource guides, or other editorially-independent information published on this site.
Are you ready to discover your college program?
Credit: Luis Alvarez / DigitalVision / Getty Images
Coding bootcamps are intensive, career-focused programs that teach computer science skills. Students can enroll in bootcamps for software development, data science, and web development. Though bootcamps are becoming more and more popular for computer science training, most of them are not yet accredited.
In 2021, the Accrediting Council for Continuing Education and Training (ACCET) granted national accreditation to the Turing School of Software and Design and the NYC Data Science Academy. Prospective students can expect accreditation to become more popular for bootcamps in the future.
This page explores why bootcamp accreditation is still a new topic in tech education.
What Is Accreditation?
Accreditation is a voluntary process in which an educational institution demonstrates its credibility, transparency, and academic rigor through a third-party review. In the U.S., accrediting agencies hold approval from the Department of Education and/or the Council on Higher Education Accreditation.
Schools receive institutional accreditation, while programs earn programmatic accreditation. Programmatic accreditors approve departments or programs within schools. For example, ABET approves science, computing, and engineering programs at colleges and universities.
Students attending accredited schools can apply for federal financial aid, transfer credits between institutions, and qualify for admission to advanced degrees. Often, these benefits do not apply at unaccredited schools.
Why Bootcamps Aren't Accredited
With the first coding bootcamp opening in 2011, bootcamps are still a fairly new tech training option. So far, only a few bootcamps are accredited by ACCET. Accreditation helps ensure that an institution or program meets high-quality educational standards.
Some coding bootcamp providers partner with schools. However, these bootcamps do not hold the same accreditation as the college or university. Additionally, completing a bootcamp does not usually translate to college credits.
Lack of accreditation does not necessarily equal a low-quality program. However, prospective enrollees should always carefully research any bootcamp before enrolling, including faculty, graduate outcomes, and curriculum. The Council on Integrity in Results Reporting (CIRR) is a good place to research high-quality bootcamps with verified student outcomes.
Top Online Programs
Explore programs of your interests with the high-quality standards and flexibility you need to take your career to the next level.
Existing Regulation for Coding Bootcamps
While coding bootcamps usually do not hold accreditation, they should maintain licensure with their states' regulatory agencies. A prospective student can also check with their state to learn more about a bootcamp's legal status.
The level of oversight varies among states. Just because a bootcamp has completed the appropriate paperwork in its state does not mean it offers a quality education.
Some bootcamps are part of the CIRR, which audits members to ensure honesty and integrity in reporting student outcomes. Prospective students can review CIRR-verified bootcamps online.
Accreditation Changes
While coding bootcamp accreditation is still uncommon, ACCET recently granted accreditation to the Turing School of Software and Design and NYC Data Science Academy. ACCET oversees accreditation for many nontraditional continuing education programs.
ACCET sets higher standards for the coding bootcamp industry by granting accreditation to these programs. This opens the door to other bootcamps that may wish to pursue accreditation.
Accreditation may open the door to additional funding options for bootcamp students. Accredited schools can also assist international students with obtaining a visa.
Is a Coding Bootcamp Right for You?
Coding bootcamps take students through intensive training in software development, data science, or UX/UI. Graduates can pursue jobs in the tech industry or develop a specific skill set. Bootcamps tend to attract career switchers or tech industry professionals.
Those seeking advanced tech careers may consider pursuing traditional college degrees. College programs range from about 2-4 years and culminate in a degree. In comparison, a bootcamp lasts months and does not provide the same qualification as a degree.
However, professionals seeking to supplement their experience or education may benefit from a bootcamp's emphasis on practical skills. Those who already hold computer science degrees may also expand their industry knowledge by completing a bootcamp.
Prospective students who have not earned degrees may consider attending college instead of a bootcamp. Most educational institutions do not offer college credit for bootcamp courses.
How to Assess Your Bootcamp Options
Without bootcamp accreditation to guide enrollees, how can prospective students assess their educational options? Consider the following options:
Research student outcomes.
CIRR provides a standardized system for measuring student outcomes at coding bootcamps. Prospective students can use CIRR's information to assess salary data for recent bootcamp grads, along with how many bootcamp graduates secured jobs within six months of graduation in the field.
Ask bootcamp alumni.
Learners can find alumni from their prospective bootcamps through LinkedIn and other professional networking sites. These alumni may provide a first-hand perspective on their experience and advice on making the best decision for your needs.
Reach out to industry professionals.
Aspiring students should also talk to current coders and other tech professionals or recruiters. Questions to ask include: Does this bootcamp have a good reputation? Will this bootcamp enhance my resume?
Investigate the bootcamp's career services offerings.
Before enrolling in any coding bootcamps, prospective students should find out if the program offers career counseling, interview preparation assistance, help with compiling a professional portfolio, or other job placement assistance.
Bootcamp Accreditation Questions
Can bootcamps be accredited?
Until now, coding bootcamps have not typically qualified for accreditation. Recently, ACCET accredited the Turing School of Software and Design and the NYC Data Science Academy. This opens the door for more bootcamps to gain accreditation.
Are bootcamps worth it?
Bootcamps offer career-focused training over a short period of time, typically weeks or months. They tend to offer excellent career services and job placement resources. Bootcamps appeal to career switchers or current tech professionals seeking new skills.
Is a coding bootcamp considered an educational institution?
Bootcamps are considered tech training or continuing education programs. When students complete a coding bootcamp, they generally cannot transfer their courses to a college or university program. While some bootcamps partner directly with universities, bootcamp programs typically do not translate to college credit.
Are bootcamps better than colleges and universities?
Each learner must decide the right path to the career they want. Bootcamps can offer strong, employable skills over a short period of time. They might be a great option for newcomers to the field, career switchers who already hold a degree, or tech professionals seeking new skills.
Reviewed by: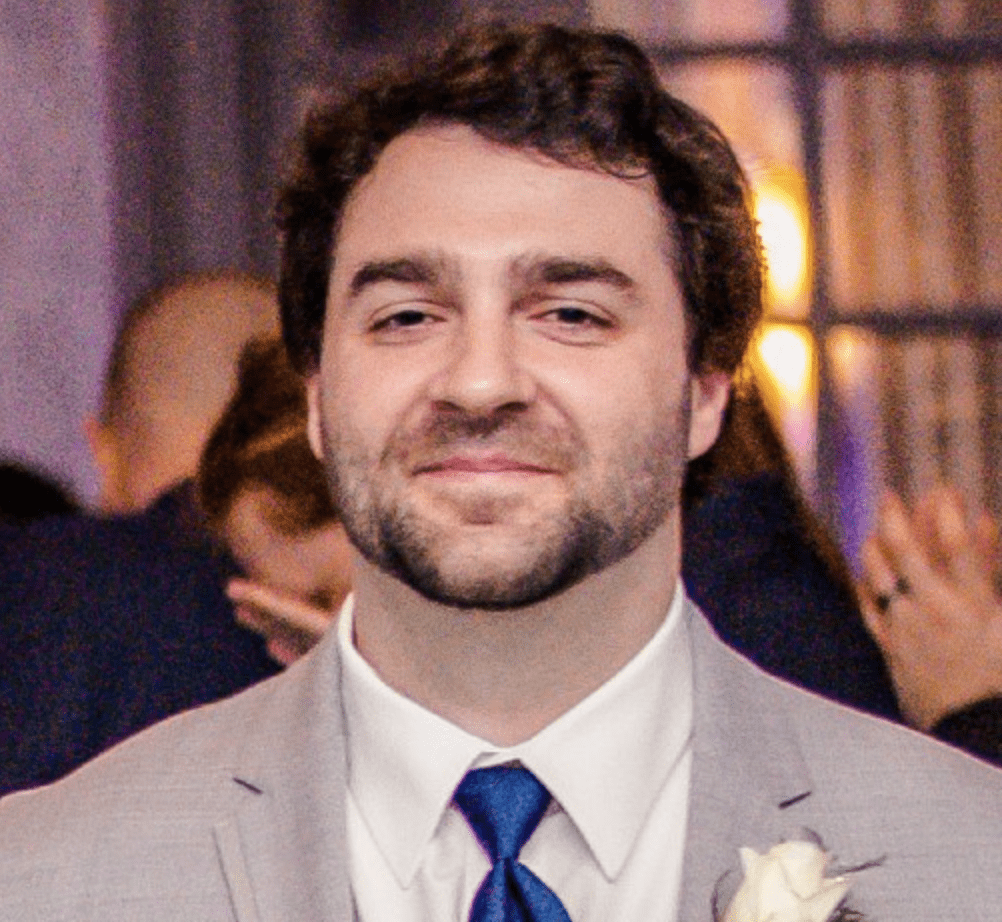 Brian Nichols
Born and raised in upstate New York, Brian Nichols began his IT education through a vocational high school where he focused on computer science, IT fundamentals, and networking. Brian then went to his local community college, where he earned his associate of science in computer information science. He then earned his bachelor of science in applied networking and system administration from a private college. Brian now lives in Kansas City, where he works full time as a DevOps engineer. Brian is also a part-time instructor in cybersecurity. He's passionate about cybersecurity and helping students succeed. Brian Nichols is a paid member of the Red Ventures Education freelance review network.
Take the next step toward your future.
Discover programs you're interested in and take charge of your education.