ComputerScience.org is an advertising-supported site. Featured or trusted partner programs and all school search, finder, or match results are for schools that compensate us. This compensation does not influence our school rankings, resource guides, or other editorially-independent information published on this site.
Are you ready to discover your college program?
Credit: AndreyPopov / iStock / Getty Images Plus
Students may have a hard time deciding whether to pursue a coding bootcamp vs. college. Both educational paths offer potential advantages and disadvantages. Learners must weigh the pros and cons of each option and consider their career goals to make an informed decision.
Learners who choose traditional college degrees can pursue associate degrees or bachelor's programs. An associate degree takes less time and money to complete than a bachelor's program, offering a pathway for learners to explore the field without committing to a full degree.
Associate degree-holders can often transfer to four-year programs. A bachelor's usually takes four years to complete and requires a significant financial investment. However, many employers in the tech field prefer or require job applicants with bachelor's degrees.
Explore this guide to help decide if you should pursue a coding bootcamp or degree. We discuss typical admission requirements, costs, and curricula. We also compare salary outlooks and available careers among individuals who complete coding bootcamps vs. college degrees.
Bootcamp vs. Degree: Before You Enroll
---
Before applying, research different admission requirements, costs, and financing for coding bootcamps vs. college programs.
Admission
Neither bootcamps nor college degree programs usually require previous coding experience.
Beyond that, admission requirements vary significantly.
Applying to a traditional college typically includes a longer and more difficult process. Common university requirements for an associate and bachelor's programs include a high school diploma or equivalent with a minimum GPA, letters of recommendation, and admission essays. Additionally, many bachelor's programs require SAT or ACT scores.
Coding bootcamps allow people with little or no relevant experience to quickly get the training and education necessary to pursue entry-level computer science jobs. Getting into coding bootcamps is easier by design than receiving admission to a degree program. Typical bootcamp requirements include a skills test, resume, and admission interview.
Below, review the chart of common admission requirements for bootcamps, associate degree programs, and bachelor's degree programs.
Admission Requirements

| Commonly Required? | Bootcamp | Associate Degree | Bachelor's Degree |
| --- | --- | --- | --- |
| Admission Essays | | | |
| Admission Interview | | | |
| Letters of Recommendation | | | |
| Minimum GPA | | | |
| Prior Coding Experience | | | |
| Resume | | | |
| Skills Testing | | | |
| Standardized Testing | | | |
Top Online Programs
Explore programs of your interests with the high-quality standards and flexibility you need to take your career to the next level.
Cost and Financing
What you pay can vary significantly depending on if you choose a coding bootcamp or degree.
Students can complete a bootcamp for less than what it takes to earn a bachelor's degree. However, the average cost of a coding bootcamp exceeds the average tuition for a two-year associate degree at a public college.
College degrees from private, out-of-state universities typically cost the most. Attending a public, in-state institution often can make a degree more affordable. The table below compares average program costs for a bootcamp, associate degree, or bachelor's degree.
Comparing Program Costs

| Program Type | Average Program Cost |
| --- | --- |
| Bootcamp | $14,142 |
| Associate Degree (Public) | $7,600 |
| Associate Degree (Private Nonprofit) | $37,200 |
| Bachelor's Degree (Public) | $37,600 |
| Bachelor's Degree (Private Nonprofit) | $146,000 |
Source: NCES; Course Report
Comparing Program Financing

| Financing Options | Bootcamp | Degree |
| --- | --- | --- |
| Deferred Tuition | | |
| Grants/Scholarships | | |
| Income Share Agreements | | |
| Payable Upfront | | |
| Private Loans | | |
The table above compares financing options for coding bootcamps vs. degree programs.
Available funding methods include grants, scholarships, and public and private loans. Other options to fund a degree include the work-study program, employer assistance, and college payment plans.
Students may encounter other options for paying for bootcamps than degree-seekers, including upfront payment, private loans, and deferred tuition. Learners can also find grants, scholarships, and income-share agreements to fund bootcamps.
While there may be other financing options for coding bootcamps, participants typically cannot use federal financial aid to pay for these programs.
Top Online Programs
Explore programs of your interests with the high-quality standards and flexibility you need to take your career to the next level.
Coding Bootcamp vs. Degree: During the Program
---
Bootcamps and computer science degrees share many similar educational goals for their enrollees. However, course content, delivery format, and schedules vary.
Curriculum
Coding bootcamps and computer science degrees often cover some of the same educational content. However, bootcamps typically take a more narrow focus and emphasize intensive skills development to prepare graduates to pursue employment more quickly. Bootcamps explore many technical disciplines, including:
A student may benefit more from a bootcamp when they want to focus on one technical discipline and enter the job market as soon as possible.
Computer science degrees take a broader, more general scope and cover more topics. Because degree programs take longer than bootcamps, they can also delve deeper into some topics. A typical computer science curriculum explores the theories and practices of computing with an emphasis on math and logic.
Common areas include computer architecture, algorithms, databases, and information security. Degrees usually also require general education classes unrelated to computer science. A student interested in a more general but in-depth curriculum may benefit from pursuing a degree.
Program Format
Coding bootcamps and degrees offer online, hybrid, and in-person learning options. Online programs occur synchronously in real-time and asynchronously without any set meetings.
Students who want the most flexibility and convenience may prefer fully online programs, while individuals who need more structure and face-to-face interactions may benefit from in-person learning. Some learners find that a hybrid option offers an ideal mix of online and in-person experiences.
When deciding what program format to choose, consider how it may affect access to extracurriculars, networking opportunities, and housing and commuting costs.
Program Length
Your timeline to graduation can vary significantly based on your choice of a coding bootcamp or degree program. Generally, degrees take much longer to complete than bootcamps. It usually takes two full-time years to complete an associate degree and four full-time years to earn a bachelor's degree.
The time to finish a bootcamp varies depending on the provider, program format, technical discipline, and participant enrollment status (part time or full time). However, the average bootcamp takes 2-6 months to complete.
Students can finish bootcamps quickly because they require a period of very intensive focus and study in a condensed timeline. Degrees do not require the intensity of a bootcamp but cover more material and give students much more time to absorb and make sense of the material.
Bootcamps and degrees both offer full-time and part-time learning options.
Comparing Program Lengths

| Program | Length |
| --- | --- |
| Bootcamp | 2-6 months |
| Associate Degree | Two years |
| Bachelor's Degree | Four years |
Top Online Programs
Explore programs of your interests with the high-quality standards and flexibility you need to take your career to the next level.
Coding Bootcamp vs. Degree: After the Program
---
Coding bootcamps and degrees prepare graduates to pursue technical careers. However, students may find differences in job placement and salary potential depending on their chosen pathway.
Job Placement
Career opportunities can vary depending on if you complete a coding bootcamp or degree. Generally, a degree can offer broader employment opportunities. Many employers prefer or require applicants to hold bachelor's degrees to qualify for the best positions. Professional roles that may require a bachelor's degree include software engineer and information security analyst.
However, in the tech field, employers may favor skills and abilities over formal education. The type of career services and job placement support available at bootcamps and colleges vary. Research your specific program to find out what to expect.
A degree may also make sense for someone who wants to continue their education in an academic program in the future.
Salary Potential
Graduates of coding bootcamps or degree programs can both earn high salaries. The type of occupation typically affects salary potential more than whether or not you complete a bootcamp or a degree.
Software developers, one potential career, made a median annual salary of $110,140 as of 2020. Another job that bootcamp and college graduates can apply for includes information security analyst, with median earnings of $102,600 as of 2021.
Other factors that can affect salary potential include education level, experience, professional certifications, and location.
Should I Choose a Bootcamp or Degree?
---
To decide about choosing a coding bootcamp or degree, consider your priorities, interests, and career goals. Think about your education and work experience and what makes sense for where you are in your life right now.
People who already hold degrees in non-technical fields who want to switch careers can consider bootcamps rather than pursuing more degrees. They can likely save time and money and still qualify for jobs that require a degree.
A degree may make sense for students who want the traditional college experience and have the time and money it takes to complete degree programs.
Ask Yourself the Following Questions
Ask yourself the following questions to help decide whether a coding bootcamp or degree is right for you.
Which program's admission requirements do you meet?
Are you starting your career or switching careers?
Do you already have a college degree in a non-technical field?
Do you want to learn career-ready skills or develop a broader knowledge of computer science?
Do your career goals require a graduate degree?
Does the traditional college experience matter to you?
How long do you want to spend studying?
What is your budget?
Explore Bootcamps and Degrees
Top Questions About Bootcamps vs. Degrees
---
Is a computer science degree better than a bootcamp?
Coding bootcamps and degrees both offer potential pros and cons. Your choice should depend on your personal interests, career goals, and life circumstances. Generally, earning a degree can help you qualify for the best job opportunities.
Should I go to coding bootcamp instead of college?
Choosing a coding bootcamp or degree depends on your career goals, previous education and experience, and personal priorities. If you want to pursue a coding job as quickly as possible, consider a bootcamp.
Is coding bootcamp worth it without a degree?
It can be. A degree can give you an advantage, but employers hiring for tech positions may emphasize skills over formal education. A coding bootcamp helps participants develop specific abilities and in-demand knowledge that can quickly help them pursue entry-level tech jobs.
Is coding bootcamp cheaper than a degree?
A coding bootcamp can be more cost effective than a degree. However, prices vary considerably among schools, so research coding bootcamp vs. degree costs carefully before applying.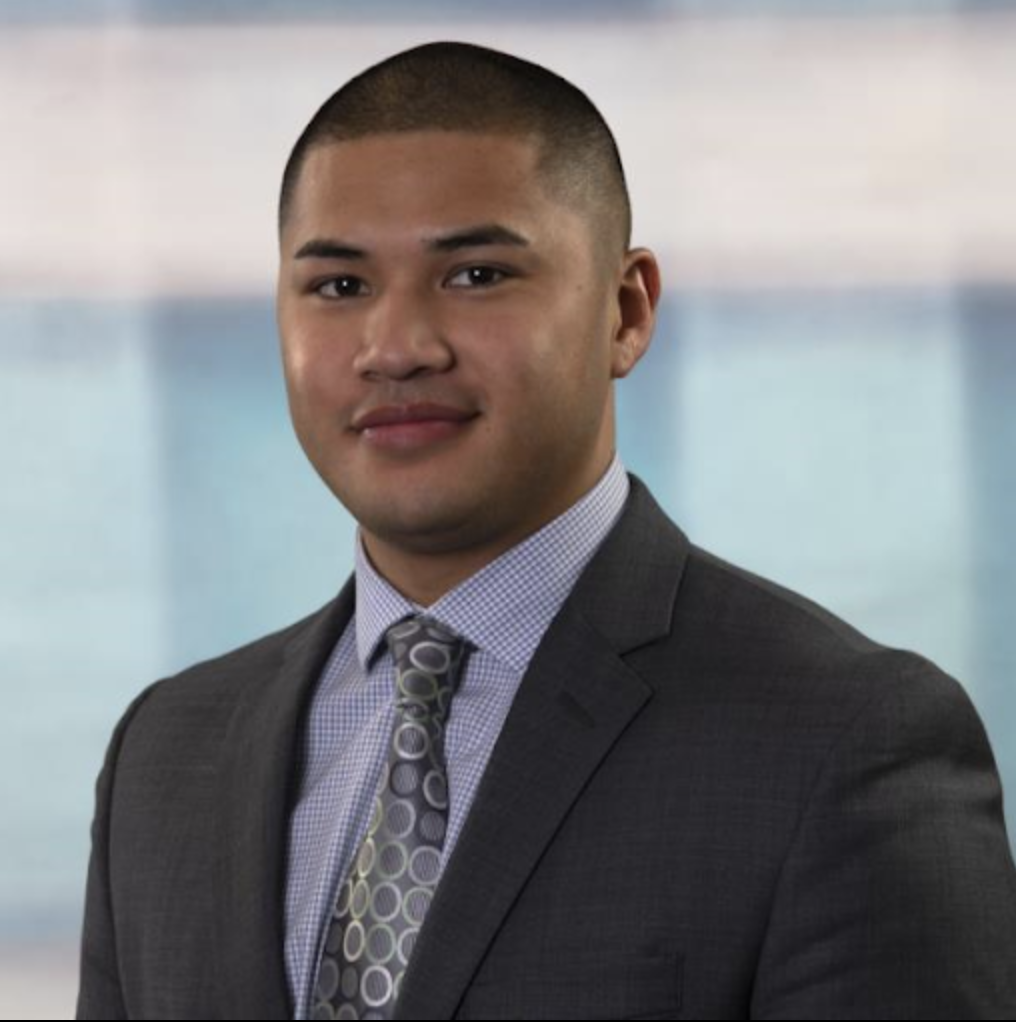 Andrew Lauchengco
Andrew Lauchengco comes from a diverse and dynamic sales background focusing on IT, cybersecurity, and enterprise cloud solutions. Based out of the Washington, D.C., metropolitan area, he graduated with his bachelor's degree in psychology and business management from George Mason University.
After establishing his career by providing best-of-breed cloud and workforce productivity solutions to federal, state, local, and education sectors, Andrew has dedicated his time to workforce education and digital skills training with one of the top cybersecurity training programs in the world, ThriveDX.
Focused on closing the digital skills gap and training the next generation of cybersecurity professionals, ThriveDX is a leader in cybersecurity training and provides students of all skill levels the tools and knowledge to thrive in the growing field of tech.
Lauchengco is a paid member of the Red Ventures Education Integrity Network.
Featured Image: AndreyPopov / iStock / Getty Images Plus
Take the next step toward your future.
Discover programs you're interested in and take charge of your education.