How Robotics Can Help Future Tech Students
Reviewed by
Our Integrity Network
ComputerScience.org is committed to delivering content that is objective and actionable. To that end, we have built a network of industry professionals across higher education to review our content and ensure we are providing the most helpful information to our readers.
Drawing on their firsthand industry expertise, our Integrity Network members serve as an additional step in our editing process, helping us confirm our content is accurate and up to date. These contributors:
Suggest changes to inaccurate or misleading information.
Provide specific, corrective feedback.
Identify critical information that writers may have missed.
Integrity Network members typically work full time in their industry profession and review content for ComputerScience.org as a side project. All Integrity Network members are paid members of the Red Ventures Education Integrity Network.
Robotics can provide students with the knowledge and skills to pursue opportunities in STEM. Learn more about educational paths and industries for tech students.
ComputerScience.org is an advertising-supported site. Featured or trusted partner programs and all school search, finder, or match results are for schools that compensate us. This compensation does not influence our school rankings, resource guides, or other editorially-independent information published on this site.
Are you ready to discover your college program?
Credit: Cravetiger / Moment / Getty Images
The increasing prevalence of digitization, the Internet of Things, and automation are changing the job market. The Bureau of Labor Statistics projects science, technology, engineering, and mathematics (STEM) occupations – including robotics – to grow more than twice as fast as all other occupations from 2019-2029.
STEM Education in Schools
While some schools have invested more in technology, like smart boards and newer computers, the teaching model and curriculum are largely the same. But the world in which students will enter upon graduation – and the economy – have changed dramatically.
With the use of A.I. and machine learning on the rise, demand for automatable tasks, such as manual labor and customer service, will decline. But demand for tech skills and uniquely human abilities, such as emotional intelligence and creativity, will rise.
Economists and policymakers are concerned that students in public schools aren't well prepared to pursue STEM disciplines in college. Incorporating lessons related to robotics into K-8 education gives students the opportunity to see how their math and science courses integrate with exciting, relevant technology like A.I. and automation. But bringing this to reality is no small feat.
The two largest hurdles are cost and teacher training opportunities. Computer equipment and software subscriptions that teach STEM concepts aren't attainable for many schools that are already over budget.
According to Google's education report, only 10% of K-12 teachers in the U.S. report feeling confident in their capability to use higher-level technology in their classrooms. However, 79% of teachers report wanting to go through tech training.
Federal governments are starting to take action. For example, Ontario is introducing new STEM curricula for its public schools grades 1-9 that will go into effect in the 2022-23 school year. The U.S. is also investing in improvements. The STEM Education Strategic Plan, published in 2018, outlined a strategy to improve STEM curricula over the next five years.
Why Is Robotics Technology Important?
So, why is it important to introduce students to robotics? The technology is being used to automate processes in countless industries, from healthcare to agriculture.
Nearly 90% of businesses worldwide plan to implement robotics into their infrastructure. And the number of jobs related to developing A.I.-related technologies, including robotics, are expected to grow from 20 to 50 million by 2030. So, educating students in STEM is essential for preparing them for these opportunities.
Research supports that students who are engaged in STEM before adolescence are more likely to pursue careers in the field later in life. This could also help encourage BIPOC children and girls to take interest in the industry, which is still predominantly white and male.
Working toward gender and racial equality in STEM is important because it helps increase access to job opportunities in an in-demand, high-paying industry. But that's not the only benefit. Diverse companies have been shown to have higher profits and performance.
Traditional math and science classes are a good place to start. However, STEM resources that incorporate math and science lessons into interactive activities allow students to make connections between abstract knowledge and reality.
For example, designing and building a model bridge – perhaps with a 3D printer – teaches students the fundamentals of civil engineering.
Playing computer games that allow students to drag and drop pieces of code teaches them the basics of programming, especially block-based programming. Using a pre-made kit to build a simple robot teaches students about the different components that enable it to function.
Studies show that these collaborative activities increase students' enthusiasm about STEM subjects. But the benefits of integrating more hands-on lessons extend beyond generating interest in STEM.
Giving students more interactive experiences also provides them opportunities to try, fail, and come up with solutions. This learning style fosters ingenuity, confidence, creativity, critical-thinking and adaptability, which benefits them long-term – regardless of whether or not they choose to pursue STEM careers later in life.
Top Online Programs
Explore programs of your interests with the high-quality standards and flexibility you need to take your career to the next level.
Educational Paths in Robotics
Robotics is a multidisciplinary field with opportunities for people from various STEM backgrounds. A 2019 Oxford Economic report estimates that 20 million manufacturing jobs will be replaced by robots by 2030. The robotics market is also expected to nearly triple in value between 2020 and 2026, according to a robotics market forecast.
The main areas to work in robotics include construction, electrical, or programming. Those who work in construction design the "body" of the robot, those in electrical design the "nervous system," and those in programming design the robot's "brain."
Read on to learn more about the three main areas of robotics and the education needed to pursue these subfields.
Construction and Body
Mechanical engineers design the "body" of a robot, such as the frame, joint mechanisms, and bearings. They make decisions such as how a robot looks and the materials it's made out of. They also think about how a robot could malfunction and try to prevent potential failures in their design.
Professionals in this area need to understand the principles of motion, force, structure, and design of a machine. Mechanical engineering is a good fit for this path. Typical classes at the bachelor's level include dynamics, mechanics of materials, fluid mechanics, thermodynamics, and control systems engineering.
Electrical
Electrical engineers design the "nervous system" of a robot. More specifically, they are responsible for its power generation and control systems.
Students pursuing an electrical engineering bachelor's degree take the same foundational classes as other engineering majors in math and science. At the more advanced level, they learn about digital circuits, digital systems, thermodynamics, electric circuit analysis, microprocessors, and electromagnetics.
Programming
Computer programmers create a robot's "brain." In other words, they write the instructions that robots use to navigate and interact with their physical surroundings. Various programming languages can be used to code robots, e.g. C/C++, Java, Fortran, Python, among others.
Programmers incorporate "machine learning" into their code, which allows the robot to use the data it collects from sensors, such as cameras and microphones, to optimize its performance.
For example, some machine learning-enabled robots can improve their ability to pick up and hold onto an object by learning the best way to position its arm, where to apply pressure, and how much force to use.
The path to becoming a robotics programmer is usually to pursue a bachelor's degree in computer science. Typical classes include algorithms, computer systems, principles of programming languages, and software engineering. There are many scholarship opportunities available for students interested in computer science.
Industries Using Robotics
There are various industries using robotics that candidates with engineering expertise can choose from. These are the top five fields:
Healthcare professionals have used robotics in the operating room for decades, but technology is still advancing. Robot-assisted surgery gives surgeons more control of their movements, which increases the accuracy of incisions – especially small ones. Typically, surgeons perform operations by controlling a robot through a 3D software interface while seated in the room with the patient.
But in the future, surgical robots could operate autonomously. In early 2022, Johns Hopkins announced that its autonomous robot, STAR, performed surgery on the soft tissue of a pig without human assistance.
Soft-tissue is especially difficult for robots to operate on because of its unpredictability. But STAR's algorithms, which use data collected by various sensors, allow it to adapt quickly and manage unexpected problems.
Outside of the operating room, robots are useful for other tasks at healthcare centers. COVID-19 prompted many hospitals to start using robots to sanitize rooms, transport supplies and meals, and move beds or patients.
The military has been incorporating robotics as far back as World Word II in the form of radio-controlled aircraft. Today, the military uses robots to defuse bombs, search debris, carry heavy equipment for soldiers, and as autonomous drones.
The global market for military robotics will more than quadruple between 2019 and 2027, according to Emergen Research. During this time, the military will increase its use of autonomous robots, which will improve operational efficiency and reduce human forces' exposure to dangerous situations.
Autonomous robots have proven very useful in manufacturing, assembly, and warehousing. This is because work in these facilities is typically repetitive and easy to emulate with machines.
Today, the vast majority of goods are manufactured with the help of robots, such as cars, computers, cosmetics, and countless other products. And after goods are assembled, robots help package products, sort them, and send them off to their next location.
While the application of robotics to manufacturing and logistics increased drastically over the past 20 years, there is still plenty of room for innovation in the industry. The global warehouse automation market was valued at $14.7 billion in 2020 and is expected to reach $38.2 billion by 2027.
Machines have been used for labor-intensive farming tasks like planting and weeding for centuries. The invention of steam engines, combustion engines, and hydraulics revolutionized the industry.
But the more recent generation of machines, which incorporate robotics, can autonomously perform more complex tasks, helping farmers improve yields, reduce costs, and minimize environmental impacts.
For example, robotics equipment can harvest crops, which requires a more complex, delicate action than planting seeds. Other machines can identify and pluck weeds, using A.I. to identify and avoid crops.
Robotics is not only beneficial to business. Companies can use it to make individuals' daily lives easier. Personal assistant robots like Amazon's Astro – a 2-foot-tall robot on wheels – perform functions such as security patrolling, playing music, and reminding you of items on your to-do list.
There are also many autonomous cleaning devices on the market, such as vacuums, pool cleaners, litter boxes, and even lawnmowers. But there is plenty of room for improvement with these devices. For example, Amazon's Astro can't climb stairs or perform physical tasks other than navigating through a finite area.
But CEO of Tesla, Elon Musk, announced his A.I. team is working on a human-like robot that will potentially be capable of a wider range of actions, including leaving the home to run errands like grocery shopping. And likely, other robotics companies will come out with similar technologies in the future.
Featured Image: Cravetiger / Moment / Getty Images
---
Reviewed by: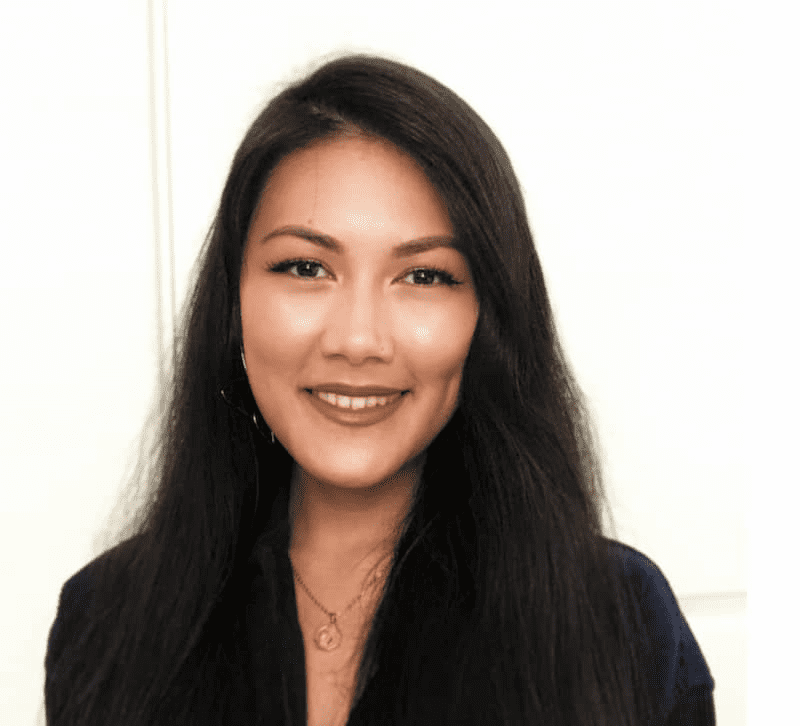 Monali Mirel Chuatico
In 2019, Monali Mirel Chuatico graduated with her bachelor's in computer science, which gave her the foundation that she needed to excel in roles such as a data engineer, front-end developer, UX designer, and computer science instructor.
Monali is currently a data engineer at Mission Lane. As a data analytics captain at a nonprofit called COOP Careers, Monali helps new grads and young professionals overcome underemployment by teaching them data analytics tools and mentoring them on their professional development journey.
Monali is passionate about implementing creative solutions, building community, advocating for mental health, empowering women, and educating youth. Monali's goal is to gain more experience in her field, expand her skill set, and do meaningful work that will positively impact the world.
Monali Mirel Chuatico is a paid member of the Red Ventures Education freelance review network.
Take the next step toward your future.
Discover programs you're interested in and take charge of your education.