Comparing University Bootcamps vs. Independent Bootcamps
Reviewed by
Our Integrity Network
ComputerScience.org is committed to delivering content that is objective and actionable. To that end, we have built a network of industry professionals across higher education to review our content and ensure we are providing the most helpful information to our readers.
Drawing on their firsthand industry expertise, our Integrity Network members serve as an additional step in our editing process, helping us confirm our content is accurate and up to date. These contributors:
Suggest changes to inaccurate or misleading information.
Provide specific, corrective feedback.
Identify critical information that writers may have missed.
Integrity Network members typically work full time in their industry profession and review content for ComputerScience.org as a side project. All Integrity Network members are paid members of the Red Ventures Education Integrity Network.
Should you enroll in an independent coding bootcamp or a university-affiliated bootcamp? Explore the key similarities and differences in this guide.
ComputerScience.org is an advertising-supported site. Featured or trusted partner programs and all school search, finder, or match results are for schools that compensate us. This compensation does not influence our school rankings, resource guides, or other editorially-independent information published on this site.
Are you ready to discover your college program?
Credit: Marko Geber / DigitalVision / Getty Images
Coding bootcamps can offer a time-saving alternative to pursuing a computer science degree. However, students should perform their due diligence when choosing a bootcamp. One key decision is deciding between independent coding bootcamps vs. college bootcamps.
College bootcamps are offered by universities, while independent bootcamps are operated by businesses and nonprofit groups. The two options have many similarities but also differ in several key ways.
Learners may wonder whether to attend an independent coding bootcamp or a college bootcamp. This guide compares and contrasts each option so students can make the best decision for themselves.
Coding Bootcamp vs. College Bootcamp: Key Similarities
In comparing coding bootcamps vs. college bootcamps, students will note many similarities. Both formats feature similar admissions processes. Curricula, delivery formats, and course lengths also closely align in most cases.
Admission
Many bootcamp programs have multiple start dates throughout the year. Candidates can usually apply at any time to get into a coding bootcamp.
Bootcamp providers set their own admission policies and standards. In most cases, the process does not focus on the applicant's academic history but includes:
An application form
An admissions interview
A skills assessment
Some programs require incoming students to have certain hard skills and technical knowledge. In these cases, the interview and assessment phases screen applicants for these proficiencies.
Other bootcamps admit learners with little to no prior coding experience. For these programs, the interview and assessment processes may test candidates for skills and abilities that support success in the bootcamp. These may include:
Logic, linear thinking, and critical thinking
Problem-solving
Interpersonal and collaboration skills
Math knowledge
The chart below summarizes key aspects of the typical coding bootcamp admissions process.
Admission Requirements

| Commonly Required? | Independent Coding Bootcamp | College Bootcamp |
| --- | --- | --- |
| Admission Essays | | |
| Admission Interview | | |
| Letters of Recommendation | | |
| Minimum GPA | | |
| Prior Coding Experience | | |
| Skills Testing | (May be required) | (May be required) |
| Standardized Testing | | |
Top Online Programs
Explore programs of your interests with the high-quality standards and flexibility you need to take your career to the next level.
Curriculum
Independent and university-affiliated coding bootcamps usually have similar course content. Both options emphasize tech skill development in demand among employers.
The skills a bootcamp teaches depends on its focus. Students can pursue many options, including:
In most cases, both independent and university-affiliated bootcamps offer live instruction from teachers and teaching assistants. Programs with distance learning options usually follow synchronous formats with scheduled class times.
Program Format and Length
By design, bootcamps offer quick timelines. Exact durations vary, but 12-14 weeks is common for full-time programs. Part-time programs frequently run for 24-30 weeks. However, intensive bootcamps and programs for intermediate and advanced learners may go longer.
Independent and university-affiliated providers typically try to make their programs accessible and flexible. Most allow students to choose from full-time or part-time learning. Evening and weekend classes may also be available. In-person delivery formats are typical, but online and hybrid options that blend virtual and in-person learning can also be available.
Each delivery format has its own advantages and drawbacks. In-person learning offers students hands-on experiences and more interaction and networking opportunities with peers and instructors. Online and hybrid formats usually have greater scheduling flexibility, making it easier for learners to work around other commitments. Distance learning can also save students money on commuting costs.
Coding Bootcamp vs. College Bootcamp: Key Differences
Comparing independent coding bootcamps vs. colleges also reveals several differences, including how each respective provider develops and operates their programs. Importantly, data reporting standards regarding student outcomes may also vary.
Development and Operation
One major difference between independent and university-affiliated bootcamps relates to curriculum development and program operation. Independent providers oversee their own course development and instruction. They also handle all aspects of program operation and administration.
By contrast, most university-affiliated bootcamps outsource curriculum development, instruction, and administration to third parties such as Trilogy Education Services. Some colleges also host programs developed and operated by major independent providers such as Thinkful and Fullstack Academy.
Rarely, universities develop and administer their own bootcamps. Westcliff University offers such a program. However, this is the exception rather than the norm.
Students considering university-affiliated bootcamps should research the program's developer and operator. Learners are sometimes misled by bootcamps developed and run by third parties but advertised and branded by the host college.
In most cases, college bootcamps represent partnerships between the host school and the third-party provider. In exchange for promoting and hosting the program, the college usually claims a portion of the tuition paid to the third-party operator.
Data Transparency
Another important difference is data reporting and transparency, which conveys important insights into student outcomes. Applicants should certainly consider student outcome data when it's available and reliable.
Notably, Trilogy Education Services does not currently provide student outcome data. Instead, learners rely on the host school's assessments — colleges stake their own reputation on program quality.
Many independent providers publish student outcome data, usually in annual reports. However, prospective students should consider whether the data has been reviewed by an independent auditor. Student outcome data reported through the Council on Integrity in Results Reporting, a nonprofit organization, is generally considered the most transparent and reliable.
Coding Bootcamp vs. College Bootcamp: Other Details
Other details students should consider when comparing coding bootcamps vs. college bootcamps are program costs, financing options, and career support.
Cost and Financing
Bootcamp costs vary among providers. The chart below offers a cost comparison of several leading independent and university-affiliated programs. According to a 2019 RTI Press report, the median price for career preparation training programs ranged from $7,500- $13,950.
Tuition may not represent the only cost students face. Depending on the program, learners may also need to cover:
Application fees
Pre-bootcamp prep courses
Computer equipment and software
Computer lab fees
Travel and commuting
Online learning can help students reduce some of these costs. For instance, distance programs eliminate the commuting expenses.
Sample Program Costs

| Bootcamp Provider | Bootcamp Tuition |
| --- | --- |
| General Assembly | $15,950 |
| Coding Temple | $10,495-$16,495 |
| Flatiron School | $16,900 |
| Northwestern University, in partnership with Trilogy Education Services | $12,495 |
| University of Texas at Austin, in partnership with Trilogy Education Services | $12,495-$12,995 |
| Southern Methodist University, in partnership with Trilogy Education Services | $12,495-$13,495 |
| Arizona State University, in partnership with Thinkful | $9,500-$16,000 |
| California Polytechnic State University, in partnership with Fullstack Academy | $12,495 |
| Westcliff University Coding Bootcamp, developed and operated by the university | $11,997 |
Many bootcamps support multiple payment options. Independent bootcamps generally have more flexibility when it comes to paying for bootcamps, since they have more freedom to create their own policies.
Common bootcamp payment options include:
Paying up front (which may include a discount)
Monthly installments
Deferred tuition plans
Notably, bootcamps that offer deferred tuition plans and income-sharing agreements enable learners to study for no money up front. However, these payment structures can add significantly to total costs. Candidates should perform a careful cost analysis and consider all options before entering such an agreement.
Typically, bootcamp students will not qualify for federal aid. However, many providers offer scholarships, fellowships, and grants. Private loans may also be a last-resort option.
Top Online Programs
Explore programs of your interests with the high-quality standards and flexibility you need to take your career to the next level.
Job Placement and Salary Potential
Most independent bootcamps offer job placement and career services to students and graduates. However, the support level varies. Students should carefully research a program's job search assistance before committing to a particular provider.
The third-party providers that operate university-affiliated bootcamps also aid students and graduates with job searches. General services they offer include:
Resume preparation and editing
Personal branding
Portfolio development
Customized job search services
Jobs in the tech industry typically offer high salaries. Coding bootcamps help prepare learners to apply for entry-level roles in software development, data science, and cybersecurity. Salary data published by the Bureau of Labor Statistics in May 2020 indicates median earnings for the following professions:
According to CIRR 2020 graduate reports, the number of bootcamp graduates that found work in the field 180 days after graduation ranged from about 50%-97%.
Should I Choose an Independent Coding Bootcamp or College Bootcamp?
Independent and university-affiliated bootcamps both offer valuable learning opportunities that can help kickstart new tech careers. Prospective students should weigh their career goals and learning interests against available bootcamps. Consider all available options, and prioritize programs that balance rigor, affordability, and support.
Questions to Ask While You Evaluate Bootcamps
Finding answers to the questions below can help you discover important insights in assessing a potential bootcamp:
Who owns, develops, and operates this program?
Does this bootcamp teach the topics and skills I want to learn?
Does this bootcamp provide transparent data about student outcomes?
Does this bootcamp have a positive reputation with graduates and employers?
What career services and support does this bootcamp offer?
Top Online Programs
Explore programs of your interests with the high-quality standards and flexibility you need to take your career to the next level.
Questions About University Bootcamps vs. Independent Bootcamps
Do I need to enroll in a university to participate in a university bootcamp?
No. Most university-affiliated bootcamps are designed and operated by third-party providers. The institution simply hosts the program. Students are not required to apply for admission to the institution or enroll in any other courses.
Do university bootcamps offer college credit?
Rarely, university-affiliated bootcamps offer college credit. University bootcamps that grant credit may allow learners to apply those credits to undergraduate degree programs. However, students may face restrictions that permit them to use those credits only at the host institution.
Do employers respect independent coding bootcamps?
Employers have varying opinions of independent coding bootcamps. Some have stronger reputations than others. However, this 2019 Indeed survey indicates that employers generally have favorable views of bootcamp education.
Are independent coding bootcamps and college bootcamps reputable?
Many independent and university-affiliated bootcamp providers have strong reputations in the industry. However, as with any other educational opportunity, you should perform your own research into the bootcamp's reputation before applying. Students seeking reputable insights into a bootcamp's graduate outcomes can look for data verified by CIRR, a nonprofit organization.
Reviewed by: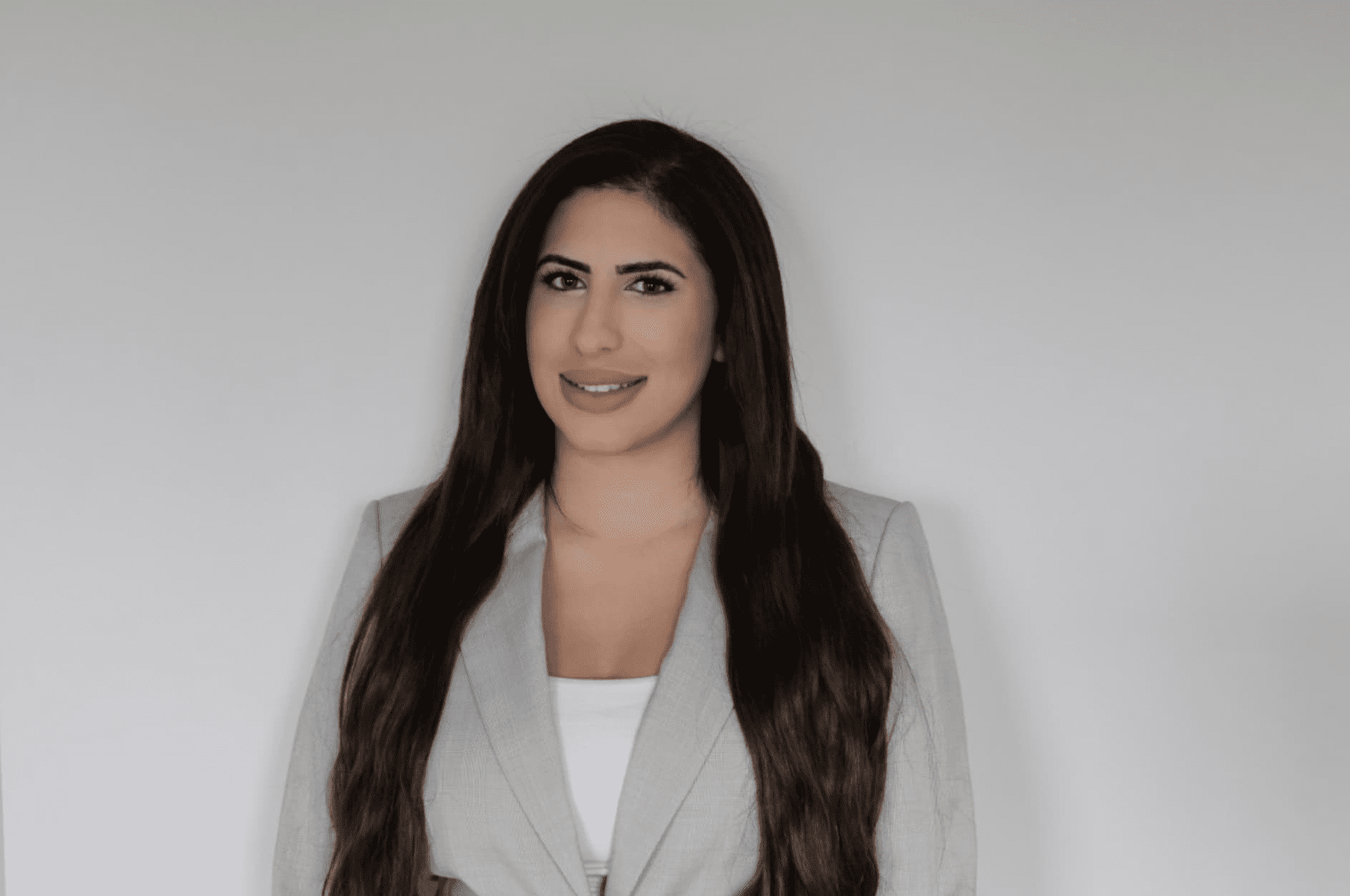 Dana Alqaq
Corporate Recruiter
Dana Alqaq comes from a diverse and well-rounded background focusing on IT, cybersecurity, and HR. She is a corporate recruiter in northern Virginia for a government sector and holds bachelor's degrees in cybersecurity and business management. Dana has an extensive background in higher education with over five years of experience, as well as 15 years of experience in customer service. She stays up to date on changes in the tech industry through educational courses and training programs.
Alqaq is a paid member of the Red Ventures Education Integrity Network.
Take the next step toward your future.
Discover programs you're interested in and take charge of your education.